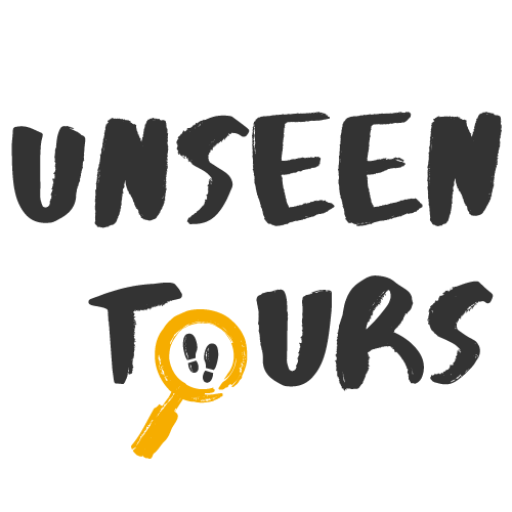 Finance Director
Work Locations: Remote, with occasional meetings in London (or online)
Closing Date: 10th December 2023
Volunteer Role: Join our Board of Directors
The Role:
Unseen Tours is seeking a highly motivated and experienced Finance Director to join our passionate Board. As the Finance Director, you will play a pivotal role in overseeing and advising on our financial operations and ensuring the financial sustainability and growth of our social enterprise.
Unseen Tours is a multi-award-winning social enterprise that provides opportunities for people with experience of homelessness to curate and lead walking tours of London. Our mission is to provide meaningful employment opportunities, empower individuals to rebuild their lives while offering tourists a unique perspective of the city. We're on a mission to change the way people see homelessness, one tour at a time.
The Finance Director's core role is to inform the Board of Directors' discussions of financial matters. Candidates should therefore be skilled and experienced in interpreting financial information and explaining it to a non-specialist audience.
Role description:
Maintaining and developing robust financial systems to ensure that the company complies with financial procedures and regulations.
Leading, developing and motivating the Finance Team to build capabilities, perform strongly and engage with the organisation.
Leading on all financial and statutory regulations and obligations to ensure compliance and management of related risks.
Contributing to, and at times leading on the monthly finance meetings, and quarterly director's meetings.
Provide general support to the CEO.
Please note that this is a voluntary position.
The expected time commitment:
Monthly meetings usually lasting 90 minutes
Quarterly Directors' meetings usually lasting 2 hours
Reviewing monthly management accounts/financial information is a core task which may require approximately a half day a month. Additional time is required when considering the annual budget and accounts.
Emails may at times take a few hours per week, particularly in the approach to meetings.
Assisting with funding applications and fundraising as required.
Management Accounts and our statutory Accounts are prepared by an external accountancy firm, so the time required beyond the normal Director role is limited.
What we're looking for:
A Minimum of 2 years commitment.
Excellent knowledge of financial regulations and compliance.
Exceptional leadership and communication abilities that can be demonstrated through experience.
Demonstrated ability to understand and engage in strategy development and execution, and understanding of business operating models.
Ability to work well with external accountants and other outside agencies.
Able to Identify and mitigate financial risks through effective risk management strategies.
Experience with financial planning and long term investment decisions- including funding applications, reporting to funders, supporting the development of our business strategy.
The candidate should be able to understand financial statements, reconcile budgets against financial metrics and critically assess accounts.
Passion for Unseen Tours' mission and values.
Desirable:
Experience in a finance role, with 3/4 years+ post qualification experience.
Experience in a similar senior financial leadership role.
Experience working in the tourism industry, social enterprise or charity sector, or with people with experience of homelessness.
What we offer:
Opportunities for personal and professional growth within a rapidly expanding company.
The chance to contribute to a socially responsible organisation.
How to apply:
If you are a dedicated finance professional with a passion for our mission, we would love to hear from you. Please send your CV and a cover letter detailing your relevant experience and why you are interested in joining the Unseen Tours Board of Directors, together with the details of at least two professional referees to enquiries@unseentours.org.uk
Application Deadline: Sunday 10th December.
---
Social Media Volunteer
The Role:
As an experienced social media manager you will be a self-starter responsible for delivering the digital footprint of our organisation. You will be joining at an exciting time as we ramp up our social media engagement, build and retain our global audiences helping to convert them into leads, customers and advocates.
Your expertise will include the latest trends in social media, knowledge of how to launch social media marketing campaigns (both paid and organic), and how to respond to customer communication on our channels in a way that represents our business in accordance with the brand guidelines. You will also be responsible for analysing and improving our channel performance based on metrics which you will report to the Comms Manager and CEO regularly.
Your responsibilities:
Enhance brand awareness and ensure brand consistency across all social media platforms (Facebook, Twitter, Instagram and LinkedIn)
Regularly post updates, suggest new content for and respond on behalf of Unseen Tours on all channels
Work with comms manager to plan and deliver a social media marketing strategy
Creative conception and execution of compelling digital marketing campaigns including content and measurement and analysis of results
Collect, edit and feedback on the monthly content from the Guides
Work with Digital Lead to optimise content and improve the customer sales journey
Work with the Comms Manager to create Crisis Comms plan, and escalate issues to the Managers and CEO in a timely manner
Work with the content leads to identify and liaise with relevant bloggers and influencers for sharing our work
Distribute content which will educate, inform and entertain our audiences
Design new social media content, and request new assets to help our social storytelling from the content creators, staff and Guides
Find opportunities for social media engagement (such as Twitter Chats, relevant hashtags, other social media campaigns that the CEO and business should engage in) to further the reach of UT
Regularly measure and report on metrics (ROI & KPIs) across all digital marketing activity
Our ideal volunteer
We are looking for someone who:
Proven experience in growing audiences in Facebook, Twitter, Instagram and LinkedIn
Experience in managing social media channels during difficult situations / of crisis comms is an asset
Have a clear understanding on the content relevant to, and suitable for each channel.
Creative thinker able to use data to inform decisions
Outstanding written and verbal communication skills
Collaborative and collegiate work style and a diplomatic manner as you will be working on overlapping initiatives from other departments
Metric-oriented analytical approach with high attention to detail
Is a confident, engaging writer with strong communication skills and the ability to write creatively, clearly, and compellingly, with an eye for detail and impeccable grammar
Able to create content which meets brand and ethical guidelines, as set out by the CEO and Comms Manager
Experience of working with marginalised people or within the travel / charity sector would be an asset.
Minimum time requirement for role: 7 hours per week (including the sporadic channel management / responses required)
How to apply:
If you're interested in this role and joining the Unseen Tours family, please send your CV and covering letter to walk@unseentours.org.uk. Please make sure you write Social Media & Digital Content Volunteer in the subject of the email.
We will be reviewing applications and interviewing for this role on a rolling basis, so please do get your applications in soon. Good luck!