Our impact
We reached our 10th Birthday in 2020! (Read more about it here.) Here's some numbers from 2022 on what we've accomplished:
5
Star rating on TripAdvisor
and we're rated as one of London's top activities
24
Guides
with homeless experience have worked with us and we're always on the lookout for our next star!
34
Virtual events
Not-in-a-Pub Quizzes that supported our tour guides through the lockdowns
25,000
Happy customers
and counting
Other 2020 milestones include:
Hiring long-time director, Jayni Gudka as CEO and our second member of staff
Our Theory of Change
Unseen Tours want to be part of creating a fairer society. Our social impact is focussed on providing support and meaningful opportunities for individuals who have experienced homelessness, alongside other forms of discrimination and marginalisation.
We have spent considerable time looking at how our work creates positive social outcomes. The Theory of Change we have developed helps us better deliver social impact through our work in the community, for our tour guides, and in the tourism, events and heritage industries. It also provides a framework to capture and measure the social impact we create.
Our final goal at Unseen Tours is to see better opportunities for individuals with lived experience of homelessness, to deliver this we are are working on long-term, sustainable, cross-sector collaboration to achieve this social outcome.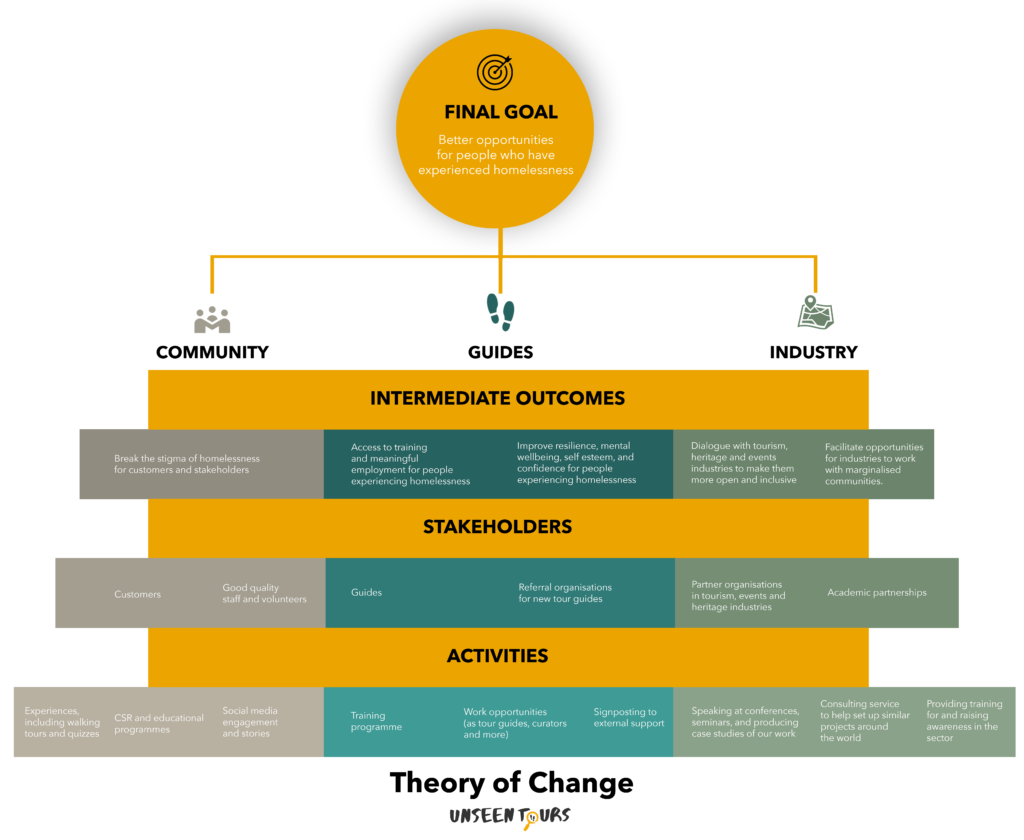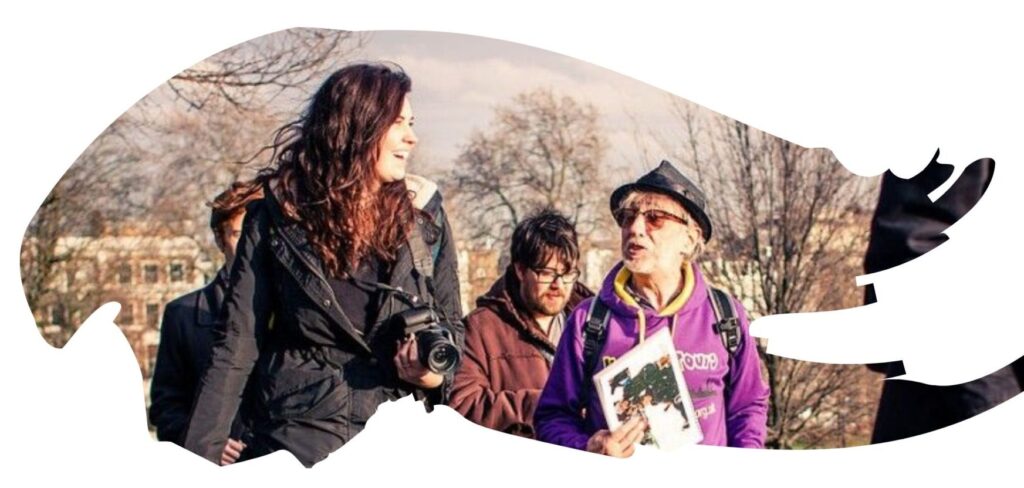 The Community
We want to see more positive and inclusive communities where the stigma is replaced by greater understanding, support and meaningful opportunities for people who have been affected by homelessness or marginalisation. Our tours and quiz experiences, CSR and education programmes, and the stories we share on our digital platforms help to change perceptions around homelessness in a fun, yet meaningful way.
The Guides
Frontline services provide a vital lifeline for many people experiencing homelessness. Unseen Tours provides something a little bit extra – a meaningful way for them to apply their knowledge and passion for London in a job that gives them confidence, skills and the opportunity to share their stories with the world.
To achieve our goal of better opportunities for people who have experienced homelessness, at Unseen Tours we:
Provide access to training and meaningful employment opportunities for people who have experienced homelessness
Improve resilience, mental wellbeing, self esteem, and confidence for people who have experienced homelessness.
We do this in close collaboration with other organisations supporting homeless and vulnerably housed individuals, signposting guides to relevant organisations who provide support for homeless people as and when necessary.
The activities that help us achieve our aims of better opportunities for our guides include:
Our bespoke training programme allowing us to meet the needs of each individual we work with
Work opportunities, included but not limited to tour guides, curators, quiz masters and speakers at conferences and events
Signposting to external support
It is important to note that though our guides have experienced homelessness, we work closely with them to help them obtain accommodation and security when they become a tour guide.
As we continue to grow as an organisation, we are keen to work with other organisations wishing to work with marginalised people around the world. Please get in touch with us (email walk@unseentours.org.uk) to find out more about collaborating with us.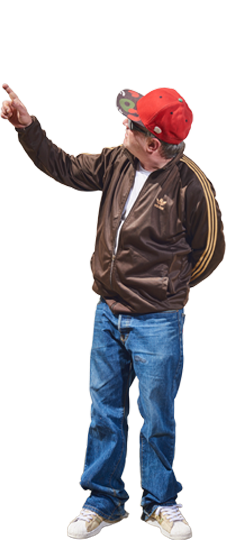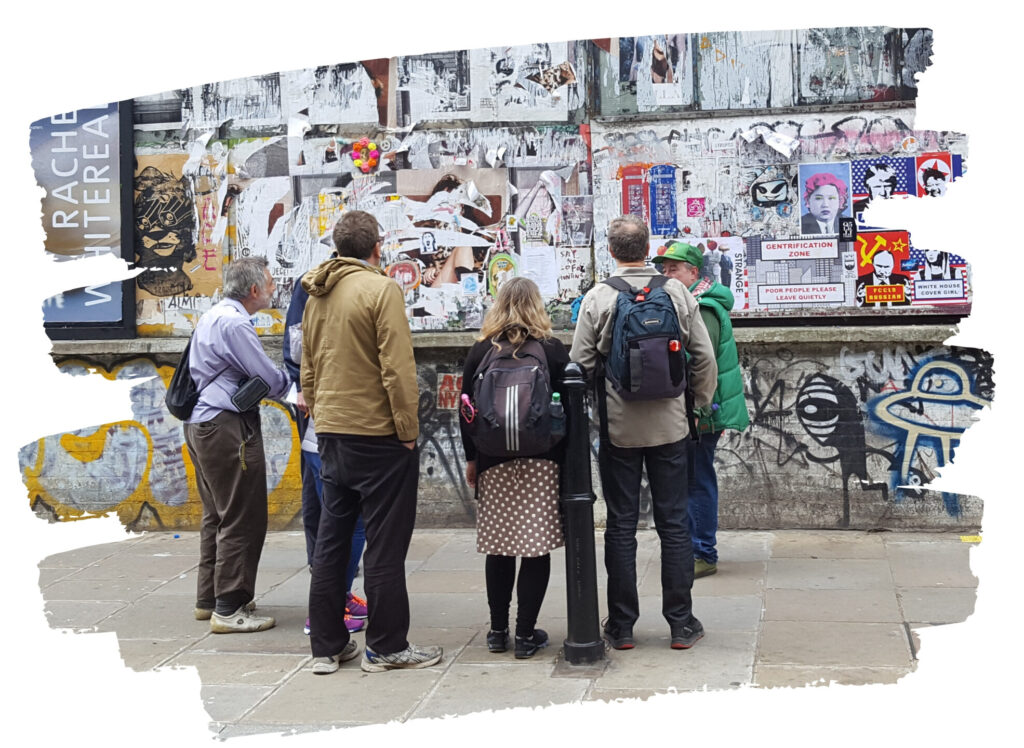 The Industry
An important part of responsible tourism is creating opportunities for genuine interactions between tourists and host communities. Unseen Tours offers unique and eye-opening experiences of London, to both tourists and long-time London residents. The organisation not only ensures benefits to the host communities by hiring local guides who are knowledgeable about specific areas of London, but also provides work opportunities to homeless and vulnerably housed individuals who are often excluded from the tourism sector.
We believe that the tourism, heritage and events industries have a lot to gain by employing people who have experienced homelessness, or have been marginalised in other ways.