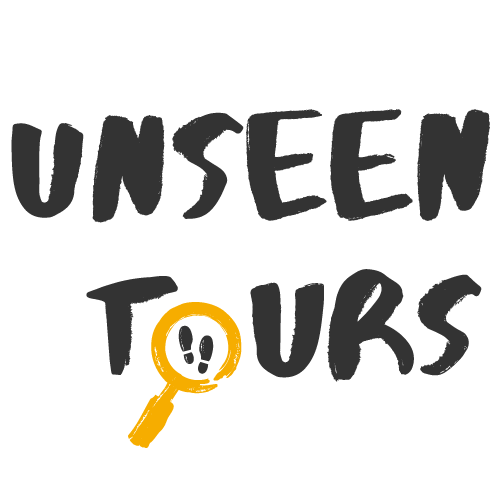 As seen in…
Unseen Tours has been featured in a wide range of media including:
About Unseen Tours
Award Winning
Unseen Tours is an award-winning, not-for-profit social enterprise that offers alternative walking tours through London's most vibrant and interesting neighbourhoods. All our walks are led by homeless and formerly homeless guides.
As well as winning a Responsible Tourism Award and an Observer Ethical Award, the tours get excellent reviews on Tripadvisor and offer a unique insight into London life – while giving visibility and a voice to people who often feel unseen and unheard.
Homelessness
Homelessness can happen to anyone, for all sorts of reasons such as redundancy, relationship breakdown, or illness. Research shows that many individuals and families are just one paycheque away from losing stable accommodation.
By enabling people to spend time with homeless, formerly homeless, and vulnerably housed individuals, Unseen Tours aims to challenge stereotypes and broaden perspectives around homelessness in the general public.
Key Figures
5 walks through London's most vibrant neighbourhoods
24 Homeless and formerly homeless guides employed since 2010
6500+ The number of guests we welcome each year
5 star rating as our average customer feedback score on TripAdvisor
£18 The price of a tour
60% of the ticket price of public tours goes straight to your guide
2010 The year that Unseen Tours was founded
Our History
In 2010, Unseen Tours evolved from the inspiring work of The Sock Mob, a volunteer network that engages with men and women living on the streets of London using the ice-breaking power of socks and real conversation. In this way, the Sock Mob facilitates interaction between people from different walks of life who might never otherwise connect on any meaningful level. Unseen Tours takes this model a significant step forward.
Media Enquires
Spokesperson
We can arrange interviews with homeless and formerly homeless tour guides, volunteers and other representatives from Unseen Tours. We can also provide comment on issues relating to homelessness, volunteering and sustainable tourism in London.
Get in Touch
Please get in touch if you would like further information or you would like to review a tour.
Email: media@unseentours.org.uk