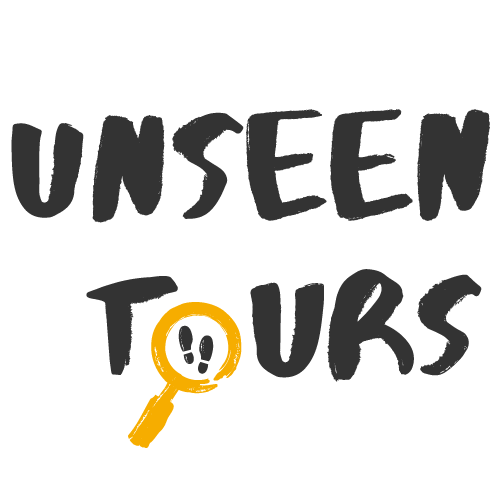 Student Group Tours
Our walking tours are a great way to bring the learnings from the classroom and lecture theatre to life.
We have welcomed university students, studying everything from history, art and music to sociology, politics and human geography, marketing, business studies, social entrepreneurship and much more on our tours of London.
We also have a strong relationship with many English language schools who want to enrich their student's study abroad experience with a better understanding of the realities of living in London.
If you would like a quote for a student group tour, please fill out the form below and we will be in touch shortly.
Diving deeper
The tours can be specially tailored to meet your learning objectives and enhance the modules being studied.
Our tour guides are also happy to share their own opinions and even answer some of the more trickier questions your students may have, which also deepens the learning experience.
Plus, there may be opportunities to have a more structured Q&A session with the Guides and Directors of Unseen Tours* subject to availability.
Our guides would also be delighted to recommend local pubs and restaurants for you to continue the team bonding after the tour – and may even be persuaded to join you for a drink if you're thirsty for more of their stories.
Make a positive social impact
As well as being a great way to get out of the classroom, our walks help raising awareness about homelessness and facilitate interaction between people from different walks of life who might never otherwise connect on any meaningful level.
The tours will stimulate reflection and understanding of local issues, through a gentle combination of facts and personal stories.
Please note that the tours will not visit homeless shelters or people sleeping rough on the streets of London. Our guides have experienced homelessness and vulnerable housing, and will be sharing their own stories and experiences, as well as those of their friends (with permission) as part of the tour. Find out more about our commitment to Responsible Tourism.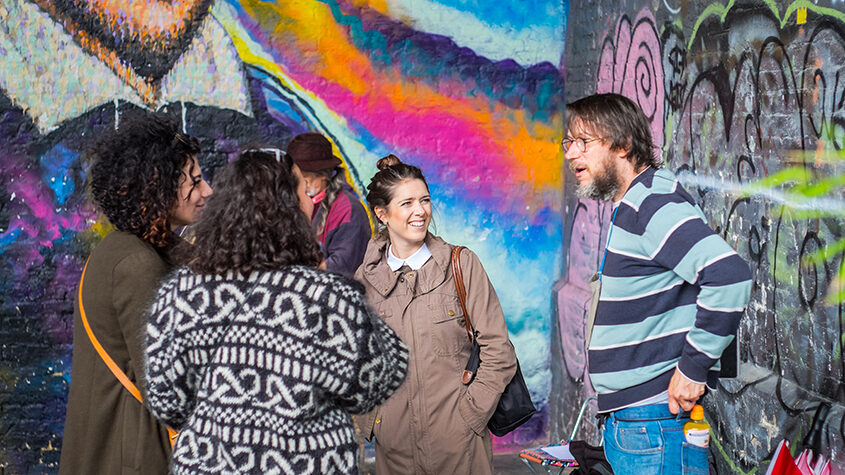 Remember: 60% of ticket revenue is paid directly to the guides, with all remaining revenue used for essential operational costs (including a phone and travel costs for the guide). Any profit is directly reinvested back into the enterprise to engage more guides.
What people say about us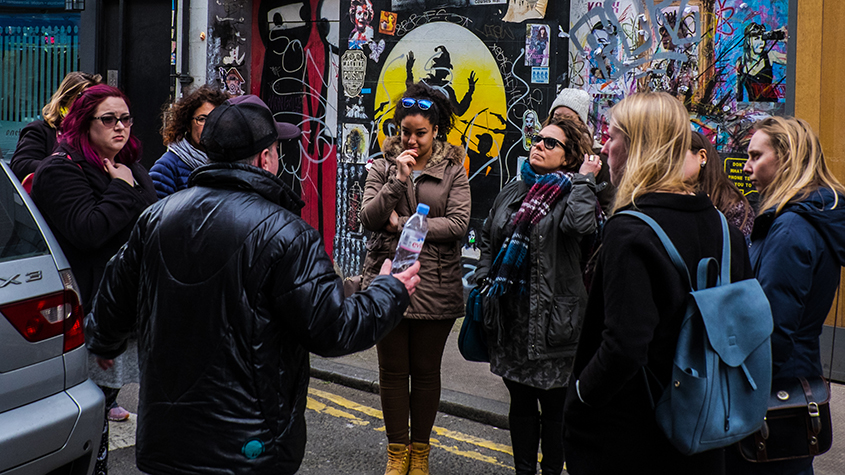 Student Group booking form or email us at enquiries@unseentours.org.uk. Thank you!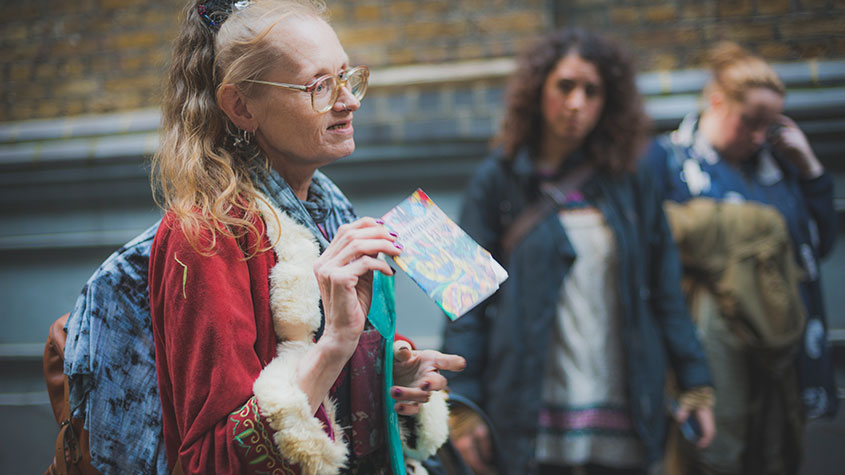 Invite us to speak
Our Guides and Directors are always happy to get requests for speaking at student events, conferences and classes.
With a wealth of experience in responsible tourism, business development, business and social entrepreneurship, sociology, cultural heritage, issues around homelessness and much more, speaking at such events provide a great learning opportunity for us all.
We are also happy to facilitate discussions around challenging stereotypes and better understanding issues around homelessness.
To enquire about our availability to speak at your event, please get in touch with more information about your event, and we will be happy to accommodate your request where possible. Email us at: enquiries@unseentours.org.uk
Case Studies
We have been delighted to have been featured in various case studies over the years, in the hope that we can inspire others to set up similar projects in their cities and / or help facilitate attitudinal change.
Some of the case studies that we have been a part of include:
Dolezal, C., & Gudka, J. (2019). London's 'Unseen Tours': Slumming or Social Tourism?. DESTINATION LONDON, 141. [link: London's 'Unseen Tours': Slumming or Social Tourism?]
Kinder, B. (2016). Devolution of the welfare state? A three country comparative analysis of social enterprises within welfare state models. Blue Gum, 3, 102-118.
Smith, J. (2017). Transforming travel: Realising the potential of sustainable tourism. Cabi.
If you know of any other case studies about our work that we could feature on our website, please do get in touch with us.