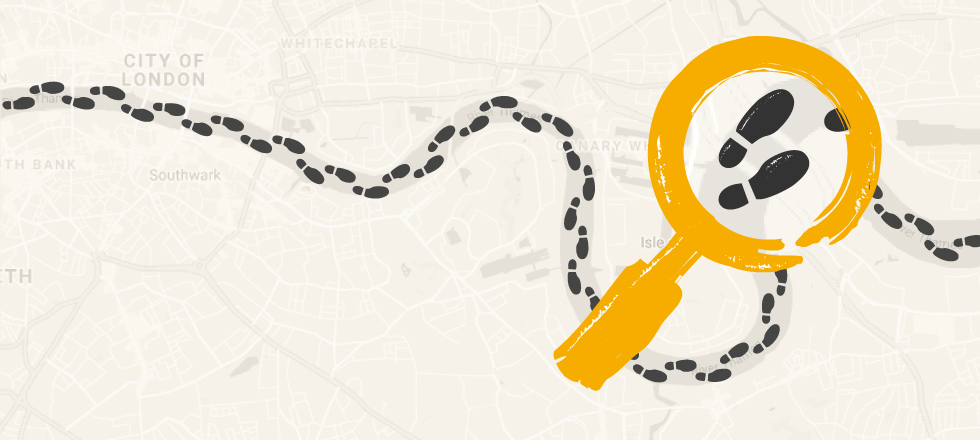 Unseen Tours receives commendation in this year's Homeless Link Excellence Awards 2020!
London based social enterprise Unseen Tours, has been commended in the Social Enterprise of the Year category at the Homeless Link Excellence Awards 2020, for supporting homeless people during COVID-19.
The annual awards, run by the national homelessness membership charity, Homeless Link, pay tribute to the best of the homelessness and supported housing sector, and this year recognised services for their work supporting people experiencing homelessness during the COVID-19 pandemic. The winners and commended organisations were revealed at an online celebratory event on the evening of 10 December.
Over 100 entries were received across the six awards categories, all of which demonstrated high levels of innovation and showcased the impactful work that is being carried out across the homelessness sector at this challenging time.
Unseen Tours have been quick to adapt to the challenges that the tourism sector and homeless and vulnerably-housed Londoners are facing due to the Covid-19 pandemic. Soon after lockdown started, the team nimbly shifted their strategy and product offering, by introducing the online 'Not-In-A-Pub Quiz', which not only provided an urgent source of income for their tour guides, but also provided a form of accessible virtual tourism, which brought people together during a very difficult time. They harnessed their guides' expert knowledge of London and created an entirely new source of income for vulnerably housed Londoners, whilst the walking tours were forced to stop due to social distancing norms.

Rick Henderson, Chief Executive at Homeless Link, comments: "2020 has been a very difficult year for many, but particularly for people who have no place to call home. Homelessness services have risen to each new challenge, adapting and innovating to ensure that the people they work with have been kept safe and supported at this unprecedented time. We were delighted that our awards were able to honour Unseen Tours. It is important that their truly exceptional work is recognised and that it is enabled to continue throughout the pandemic beyond, helping to end homelessness for good."
ENDS
Media contact
Louise Weaver | louise.weaver@homelesslink.org.uk | 07950 954490

About Homeless Link: Homeless Link is the national membership charity for frontline homelessness services. We work to improve services through research, guidance and learning, and campaign for policy change that will ensure that everyone has a place to call home and the support they need to keep it.