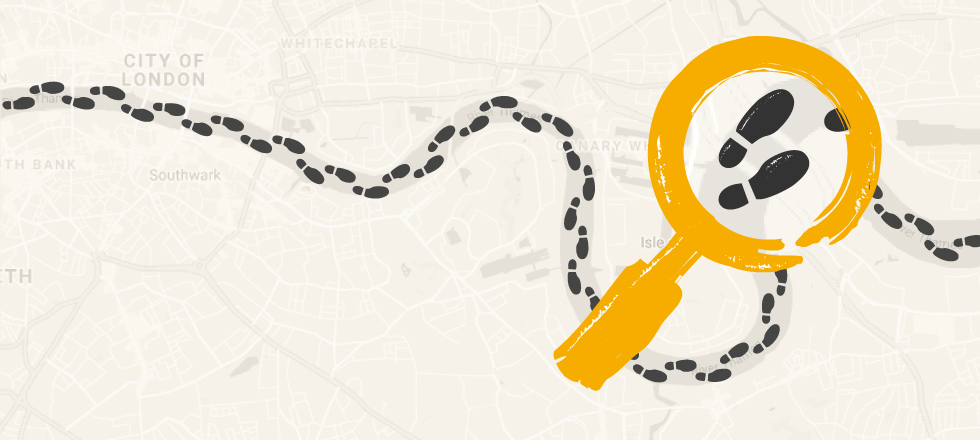 5 Ideas for a Notting Hill Carnival-free Bank Holiday in London
Here at Unseen Tours, we're counting down to a three-day weekend and hoping for at least a *little bit* of sunshine so that we can get out and about to explore London.
If, like us, you want to make the most of what could be the last few days of summer, but don't fancy following the herd to the Notting Hill Carnival, there are loads of alternatives that won't be quite so crowded and won't break the bank. Here are a few that we'll be checking out.
HEARTBEAT ART INSTALLATION, COVENT GARDEN (until SUN 27 SEPT)
By the Bank Holiday weekend, an incredible 100,000 white balloons will be suspended from the ceiling of the South Hall at Covent Garden Market, forming a stunning installation that will be 54 metres long and 12 metres wide. It may look like a fluffy white cloud, but the work of art is called 'Heartbeat'  and will have pulses of light sent through it, to represent the beating heart of London's tourist district. It officially opens on 27 August and will be in place for a month.
South Hall at Covent Garden Market, FREE
www.coventgardenlondonuk.com/whats-on
FESTIVAL OF LOVE, SOUTHBANK CENTRE (UNTIL MON 31 AUG)
Throughout the summer, the Southbank Centre has been hosting a series of activities, artwork, music and live performances that explore and celebrate the most complex human emotion there is: love!  Want to make the world a better place?  Visit the ticket office and ask for the list of 'Small Acts for Big Change' – gestures of compassion, humility, kindness or love that you can commit to. Plus, this is the Big Wedding Weekend, which means there's free music, dancing and arts & crafts to celebrate 30 couples tying the knot.
South Bank (close to Waterloo), FREE
www.southbankcentre.co.uk/whatson
SCREENING OF 'AMY' AT RICH MIX (UNTIL THURS 3 SEPT)
If you've been on our Camden Rock and Roll Contrasts tour, you will have heard a few stories about the late Amy Winehouse, a former resident of Camden.  With previously unseen archive footage and previously unheard tracks, this biopic could be worth a look and by watching it at Rich Mix, an independent arts venue and social enterprise in east London, you'll be providing the local arts community with vital support.  The venue is currently at risk of closure because of a dispute with the council.
35 – 47 Bethnal Green Road, close to Shoreditch High Street station. £10.50, concessions £8.
www.richmix.org.uk
THEATRE AT THE SCOOP, MORE LONDON FREE FESTIVAL (UNTIL SUN 30 AUG)
Enjoy an open-air theatre performance at 'The Scoop', a unique sunken amphitheatre on the bank of the Thames, which also hosts live sport and film screenings throughout the summer.  For families (or the young at heart), there's audience participation and sing-alongs galore in 'Captain Show-Off!' (6pm – 7.30pm), or for those who enjoy a bit more drama, turn up later for a powerful performance of 'Women of Troy' (8pm – 10.30pm). There's no need to book, but be aware that performances may be cancelled if it rains.
South Bank (next to Tower Bridge), FREE
www.morelondon.com/events/calendar
DINERAMA, SHOREDITCH (THURS – SUN, UNTIL SUN 4 OCT)
Work up an appetite strolling around Shoreditch with our guide, Henri before paying a visit to this street food pop-up, which is housed in a disused former bullion vaults and armoured truck depot.  They've worked hard to get the venue reopened, after a major fire earlier this summer put the site out of action for over a month.  Vendors include Baba G's, Duck'n'Roll, Mama Wang's Kitchen and Smokestak, with food trucks and rooftop bars open from noon until late, every week from Thursday to Sunday.
19 Great Eastern St, close to Shoreditch High Street station. FREE before 7pm, £3 after.
www.streetfeastlondon.com/where/dinerama
Looking for more alternative things to do in London over the August Bank Holiday?
Come and join one of our homeless and formerly homeless guides for a unique tour ofBrick Lane, Camden, Covent Garden orShoreditch. Tours will be running on Saturday 29th and Sunday 30th at 2pm, and our Brick Lane tour will also run on Monday 31st. You can book a tour of Brixton or London Bridge on request.
Tours cost £10, with £6 going straight to the guide and the rest covering our running costs (we're a not-for-profit social enterprise).  Concessions are available for £7. Book in advance at www.unseentours.co.uk