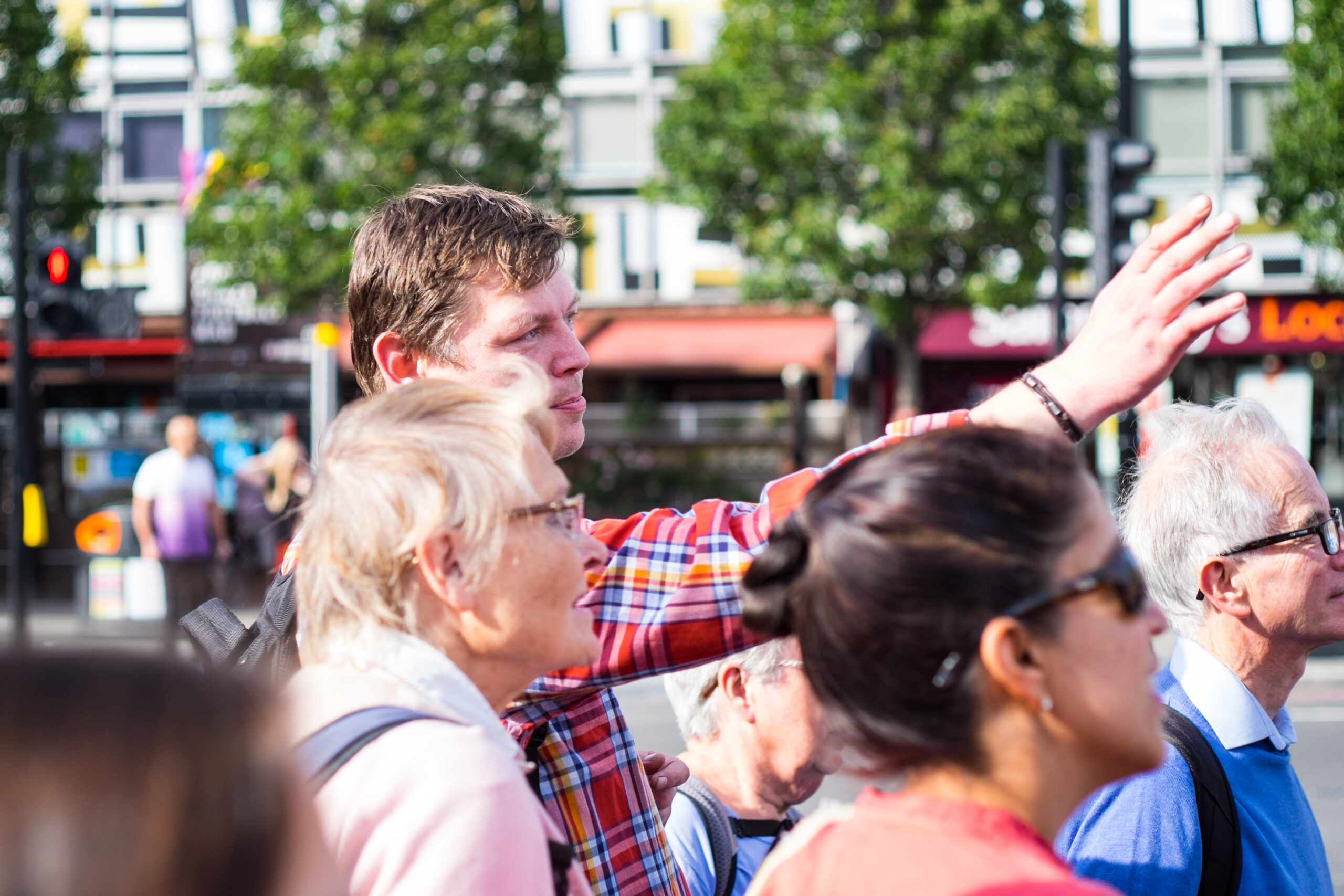 Could you be Unseen Tours' next tour guide for Hackney or Tower Hamlets?
Do you….
Have experience of homelessness?
Know Tower Hamlets or Hackney particularly well?
Love London?
Enjoy speaking with people?
Want a new job that allows you to share
Then you could be our next tour guide!
What makes our tours special is that they are all created by the people that run them – meaning that you will have the opportunity to guide people around YOUR London.
Training will be provided, and no prior experience of tour guiding is required. All we need is your passion for London, and enthusiasm for helping us change the stigma around homelessness through walking tours.
Our tours are different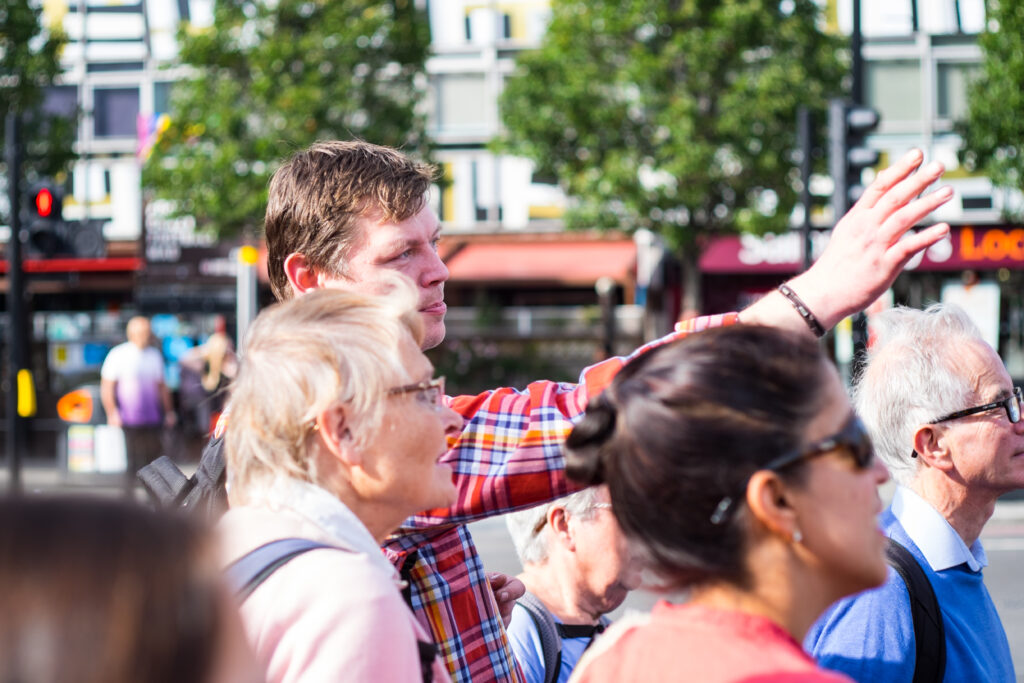 All our tours are created and led by people with experience of homelessness.
We don't provide a set script for Guides to work from, but instead help Guides create a tour about things that they're passionate about in their community. They feature all the hidden stories that you wouldn't find in a guide book.
The tours are designed to help visitors and locals better understand homelessness, changing the stigma around homelessness through conversations and storytelling.
Why become an Unseen Tour Guide?
You will receive training and support to create your own walking tour of your own community
You will be paid London Living Wage during your training (1.5 days a week for 4 months)
All Unseen Tour Guides are paid well above London Living Wage when delivering their walking tours of London:

For all public tours, tour guides receive at least 60% of the ticket price

Opportunity for additional training and professional development provided
It is a challenging yet rewarding role
You will be supported by our wonderful team and network
Apply now!
If you think this would be a great opportunity for you, we'd love to hear from you. Email us at enquiries@unseentours.org.uk with:
Your name
Why you would like to be a tour guide
5 interesting facts you'd like people to know about London
Your phone number
We will be accepting applications until 30/04/2023
Good luck, and we're really looking forward to hearing from you!