Memories of Halloween with Unseen Tours' Nic
Hi, Everyone. Nic Here!
Autumn is the season of mists and mellow fruitfulness. It's the season of strolling through red and green leaves… It's also, my birthday and the season of All Hallows' Eve, better known nowadays as Halloween.
Here are some musings and memories of mine about this time of year.
Making Turnip Lanterns
I have memories of making turnip lanterns, though they were actually swedes. I have no idea why they were referred to as turnip lanterns!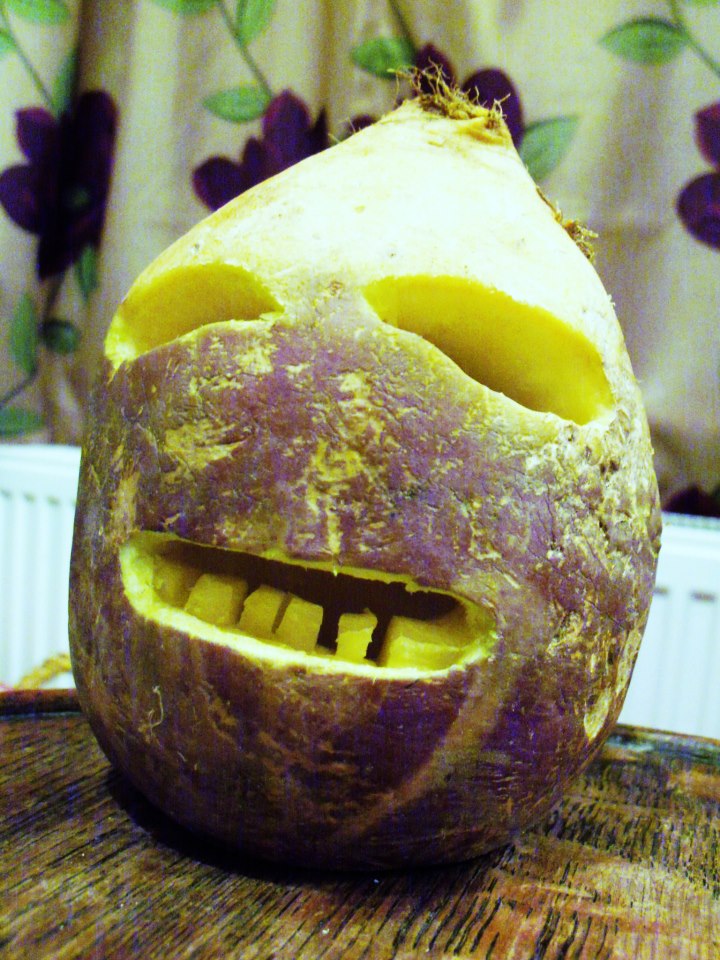 Look at a swede and imagine trying to make a lantern. They're extremely hard to cut. From the age of about eight, I would stand in our kitchen, sharp knife in hand. Needless to say I cut myself, but it was no big deal. You could say it was traditional. Pumpkins were not seen here in the 1960s.
My Maternal Nan, Lilian Wormwell
My maternal nan, Lilian Wormwell, still fascinates me. I only remember nan Lilian as a smiling, if slightly daffy, woman who needed help. She was branded back in the 1960s as 'senile'. On her death certificate, a brain tumour is mentioned. Now we have so many other 'labels', Alzheimer's etc.
Lilian was a businesswoman, which was most unusual back in 1920/30's Lancashire/ Yorkshire/ anywhere. She was a milliner and made hats. She was very independent and quite fierce by all accounts, but she would have to be.
There is an old saying that someone can be "mad as a hatter". That goes back to the use of lead, which is very toxic to the human body, when creating hats.
Lilian came to live with us when my parents and I (firstborn) moved from Doncaster over to Lancashire. I just remember going to visit her in the hospital, still smiling and wandering at will.
Nan Lilian was a white witch. My mum used to tell me she would disappear, obviously not literally, to go to meetings near Colne, Lancashire.


The Pendle Witches
In the 17th Century, many were victims of religious and political persecution across the country.
I remember reading stories about the Pendle Witches. Pendle Hill is part of the Pennine chain, basically separating Lancashire and Yorkshire. In 1612 there was a trial and 12 women were accused of murdering 10 people using 'witchcraft'. Possibly the most infamous trial took place in Lancaster Castle for the so-called Pendle witches. One died in custody and ten were hung.
My personal view is that they lived in isolated communities, in poverty. Incest was not uncommon and drugs, like fly agaric, are hallucinogenic. Who knows? Maybe they had magic mushrooms too? An official pardon is still being looked into but that doesn't exactly help those who suffered.
I know Lancaster well. I trained as a nurse there and studied law. A visit to the castle law courts was obligatory, as you can imagine. The cells still exist, but they are not open to the public.
The Coventry Street Vampire
There are many stories about the Coventry Street vampire too and, more recently, vampires in Highgate Cemetery.
Full moon, April 16th 1922. A clerk on his way to work around 6am was found collapsed on Coventry Street, between Piccadilly and Leicester Square.
He was taken to Charing Cross hospital- now the police station- where he claimed an invisible force jumped out of the shadows and bit him on the neck. Two other victims made similar claims.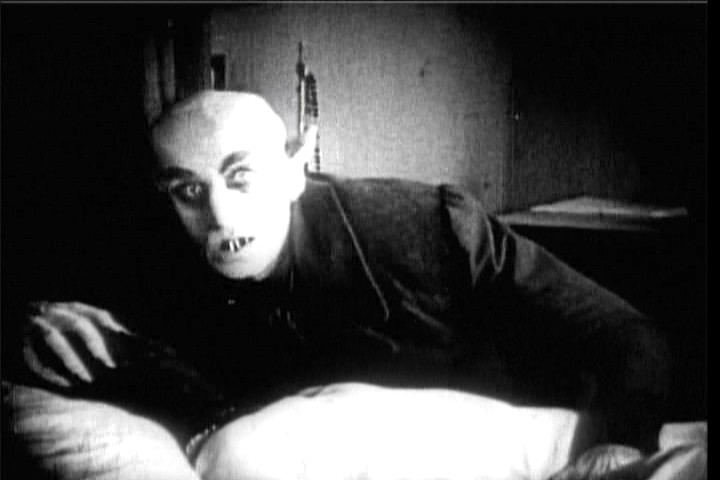 …Is it a mere coincidence that Nosferatu was released in cinemas in 1922?
It is alleged that the police hired a vampire hunter who chased, and caught, the vampire. They say he stabbed him/her through the heart with a stake and then took the body to Highgate Cemetery.
However, the stories of the Highgate vampire continue to this day…
Historically, October plenty was to commemorate harvest time and supplies for the harsh winter months ahead. October Plenty was celebrated at Bankside on Sunday 23rd.
On a different note, the fight continues to preserve Holborn Studios by the canal (Islington/ Hackney border). Amongst so much else, Addicted to Love with Robert Palmer and those unforgettable women was filmed there. So much history could be bulldozed.
Do also keep an eye out for anything art-wise/ exhibitions by Jane Palm Gold. Rediscovering my passion for history, joining Unseen Tours, and my St Giles and Soho walks were inspired by one of her exhibitions some years ago.
Keep rustling through the Autumn leaves, everyone. I still can't resist picking them up and sticking them on a card.
I collect conkers too…but they don't get stuck on cards.
Stay curious.
Very best,
Nic