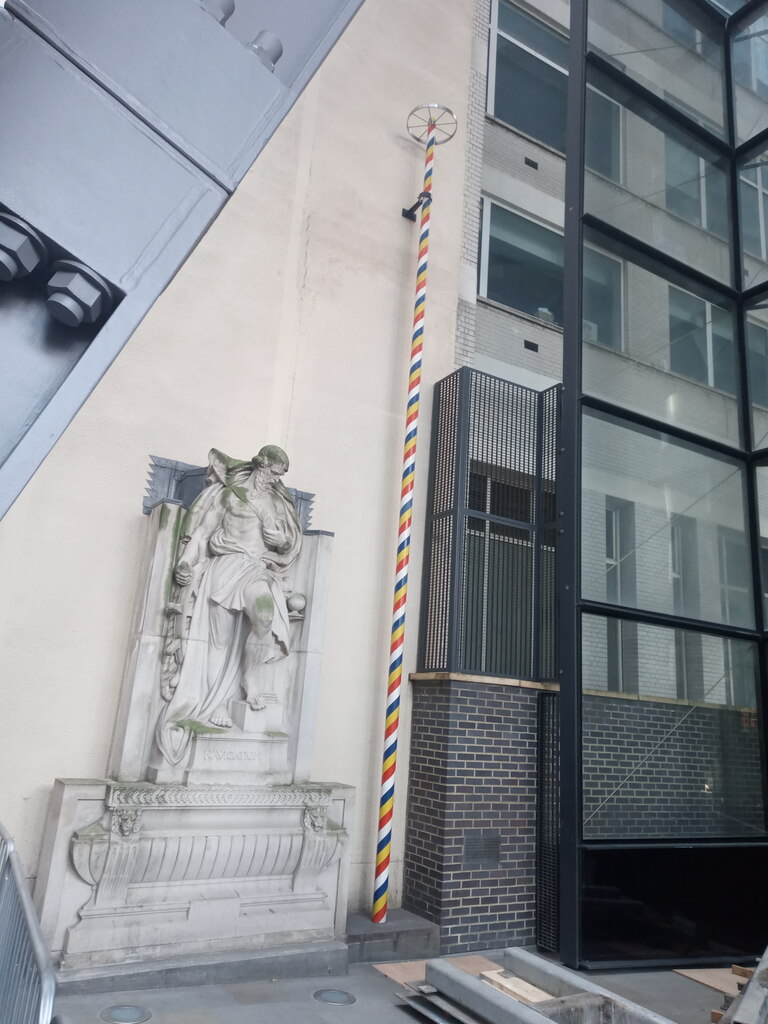 Merry May to All
I tap this out as a thunderstorm breaks overhead, then the sun comes out from the clouds – Nature, there are no rules.
Celebrating May day has pagan roots, but in my city walk researches I discovered the darker side. On May Day 1517 there were riots on the city streets as apprentices objected to, as they saw it,  'foreigners' taking over their jobs. It was then called Evil Mayday.
After this, maypoles were chopped up and hidden in St Andrew's Undershaft Church and under the eaves of local houses. Some of the apprentices were hung, but Catherine of Aragon stepped in, had a word with husband, Henry VIII, and put a stop to it. This is a simplified version of story but you can see a maypole on Leadenhall St by the statue of Navigation which was the site of the P&O shipping office.
Another dark story concerns the Coventry Street Vampire. Coventry Street runs from Piccadilly to Leicester Square. On 16th April 1922 a clerk on his way to work at around 6am claimed an invisible force bit him on the neck. He felt dizzy, lost consciousness and was taken to Charing Cross Hospital, now the police station. Two other office workers were also admitted with the same injuries. A vampire hunter was on the case and allegedly chased the suspect to Highgate Cemetery whereupon he, or she, disappeared. The myth continues to this day.
Is it a myth?
Many visitors to London are surprised to find people here do care if you are unwell, or lost. Obviously some are busy, on their way to work, have a lot on their minds, who knows. Also, as residents we are aware of cunning plans afoot to get people to stop in order to have their pockets picked or bags whipped, which just means we are more careful, but not uncaring, so will help but do not linger. We will care but do not necessarily want to be your friend.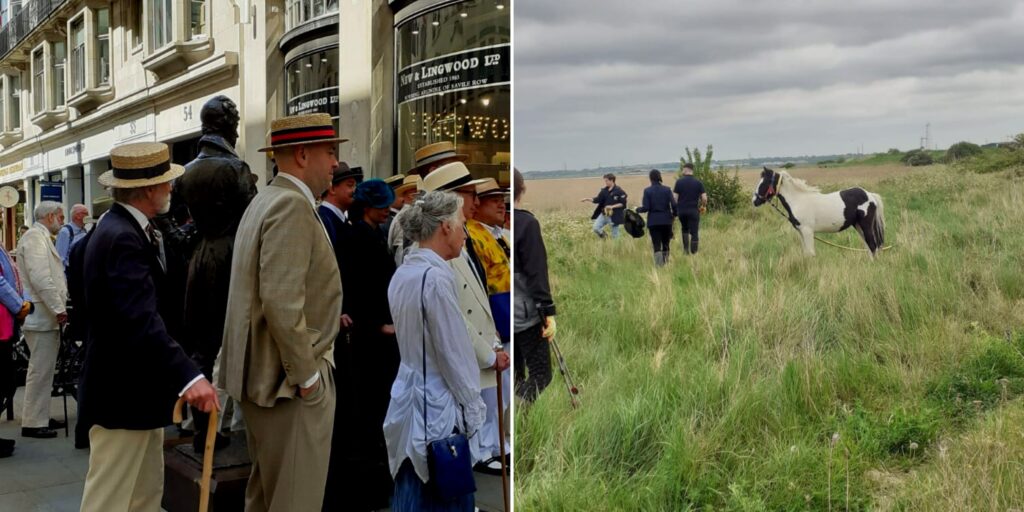 On a lighter note, it was great to see one of my cousins from Doncaster, just for fun, not a funeral. My daughter is expecting her second child any day now and I was out with the event support team in Erith and on River Pool with Thames21. Rivers and conservation are my other passion aside from my Soho tour.

Wishing you all a jolly June.
Warm thoughts
Nic
Banner photo courtesy of Geograph.