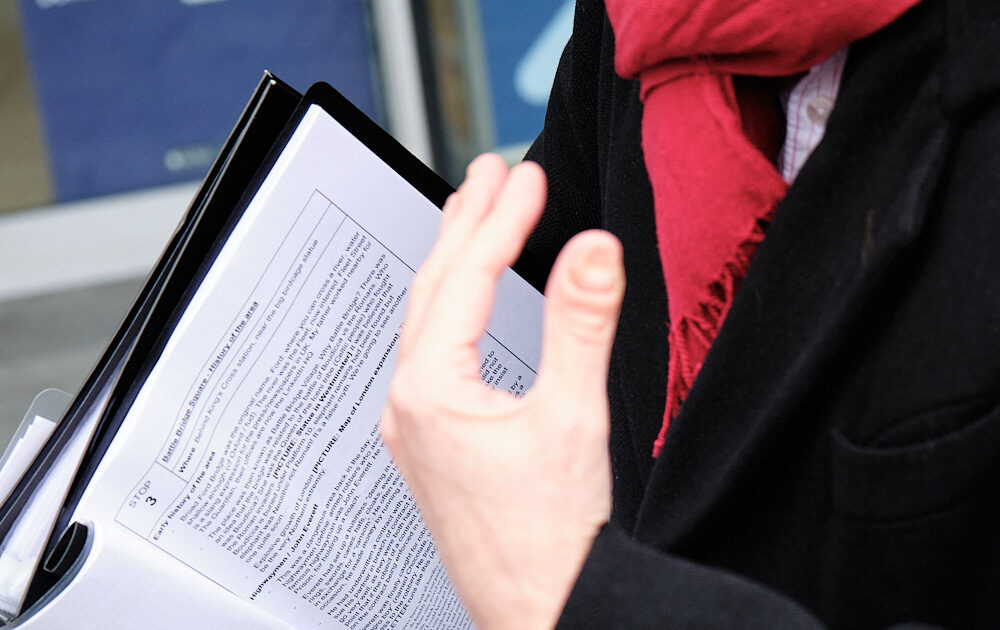 NEW UNSEEN TOUR – Join Ben on a walking tour from King's Cross to Clerkenwell.
Multi-award-winning Unseen Tours are delighted to be launching our new tour of King's Cross on Friday 15th July. The tour has been curated by, and will be led by our newest tour guide Ben, taking you on a fascinating walk from King's Cross to Clerkenwell.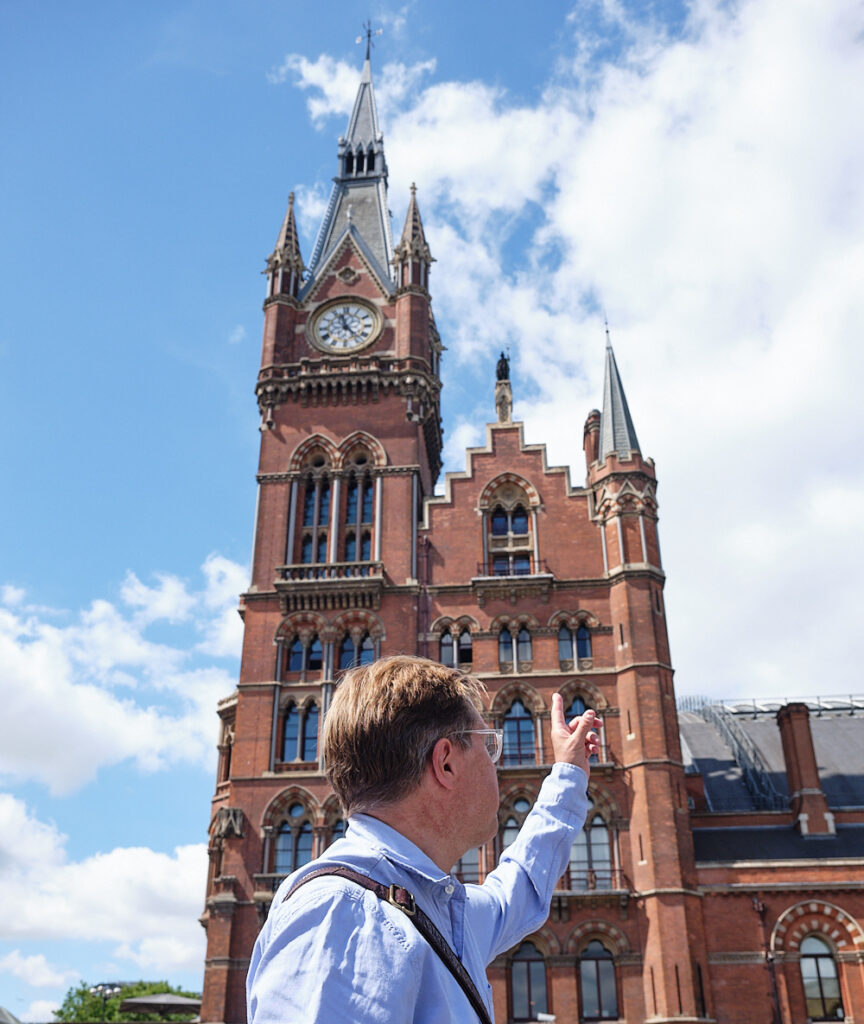 Ben, Unseen tour guide says:
"We'll embark on a journey off the beaten track and through the city's layered history. We'll get to know the big people and the little people, and look at how their paths have been crossing through the centuries.
What was once a run-down area, King's Cross has been transformed. The railways, a high point of Victorian confidence, are now flanked by newly built temples to modern capitalism. We'll see how this has presented opportunities and challenges to public spaces and housing.
In the second part of the walk, we leave the hustle and bustle of the railway stations and step off the beaten path into Clerkenwell, with its hidden alleys and tranquil squares. But don't be fooled: these streets conceal a history of radicalism, riots, and alternative thinking that challenge the mainstream narrative."
Highlights of the tour:
Find out how King's Cross and St. Pancras got their names
Dive into the wild old days of highwaymen and bandits, elephants and Celtic insurgents
Discover a skyscraper which doesn't scrape the sky, and a Catholic church which isn't Catholic
Uncover the importance of Fleet – both the river and the steet
Explore the blurry line between public and private space
Walk from bustling transport hubs to the tranquil squares and backstreets
Step into the alternative history of radical Clerkenwell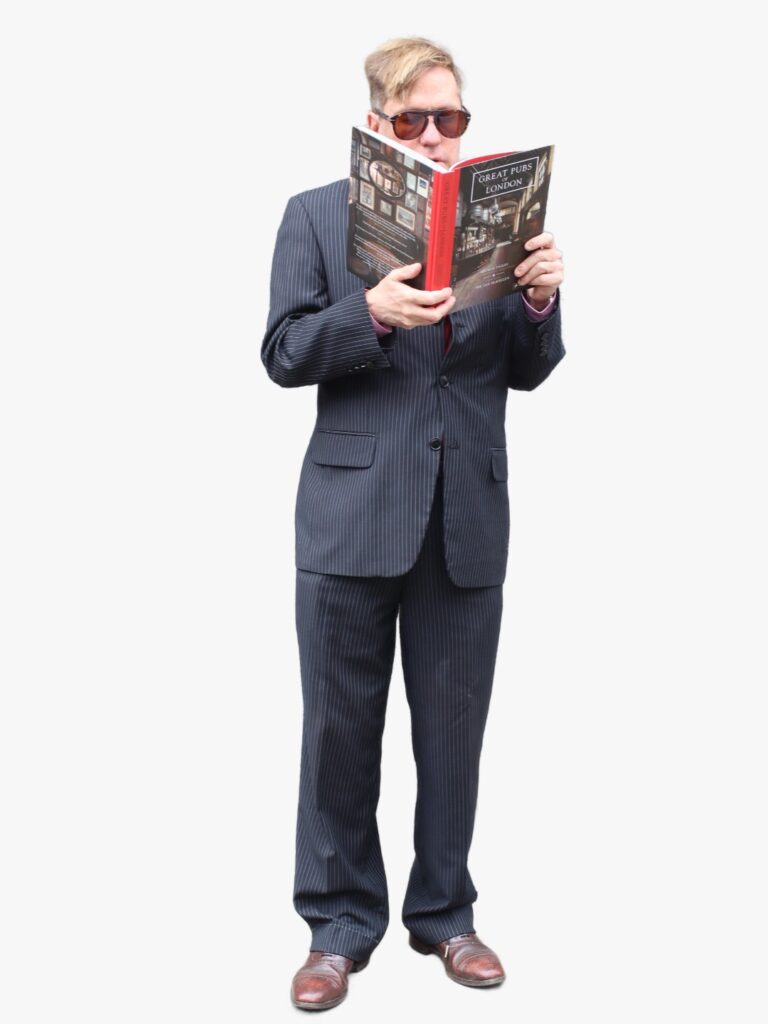 About Ben:
"I am a Londoner, born on Hyde Park Corner on the self-same-day Yoko Ono and John Lennon launched loads of white balloons into the air, in order to give peace a chance. I grew up in Ealing, snapping off the leaves of the privet hedges and playing footy with friends on the green.
Since then, life has taken me from Lancashire to Liverpool, from the big skies of Suffolk to the historical neighbourhoods of Paris and Rome. I have travelled by land from Liverpool to Kathmandu, Colombo and Kolkata. Now that I'm back home, I want to show people an alternative to picture-postcard London."
About Unseen Tours:
Unseen Tours is a social enterprise that's changing perceptions around homelessness through tourism. Since 2010, we've been training people affected by homelessness to curate and lead their own walking tours of London.
The tours provide training and meaningful work opportunities for people affected by homelessness.
The tours are all curated by the guides themselves. We have no set script or agenda before the process, but work with the new guides to develop narratives that cover not only their own experiences of homelessness, but also local community stories that they are most interested in. It's a very person-led process.
We work on building the guide's self-confidence, public speaking, storytelling, customer management skills through the process as well as other skills that each individual needs. Through the training and tour guiding process other guides have been on, we really have seen people come to be their confident selves again.
The conversations that customers have on the tours have the wider impact of increasing understanding of homelessness. It helps people challenge their own negative misconceptions and prejudices through dialogue and storytelling.
Tours can be booked online at www.unseentours.org.uk
For all press enquiries, email us at press@unseentours.org.uk