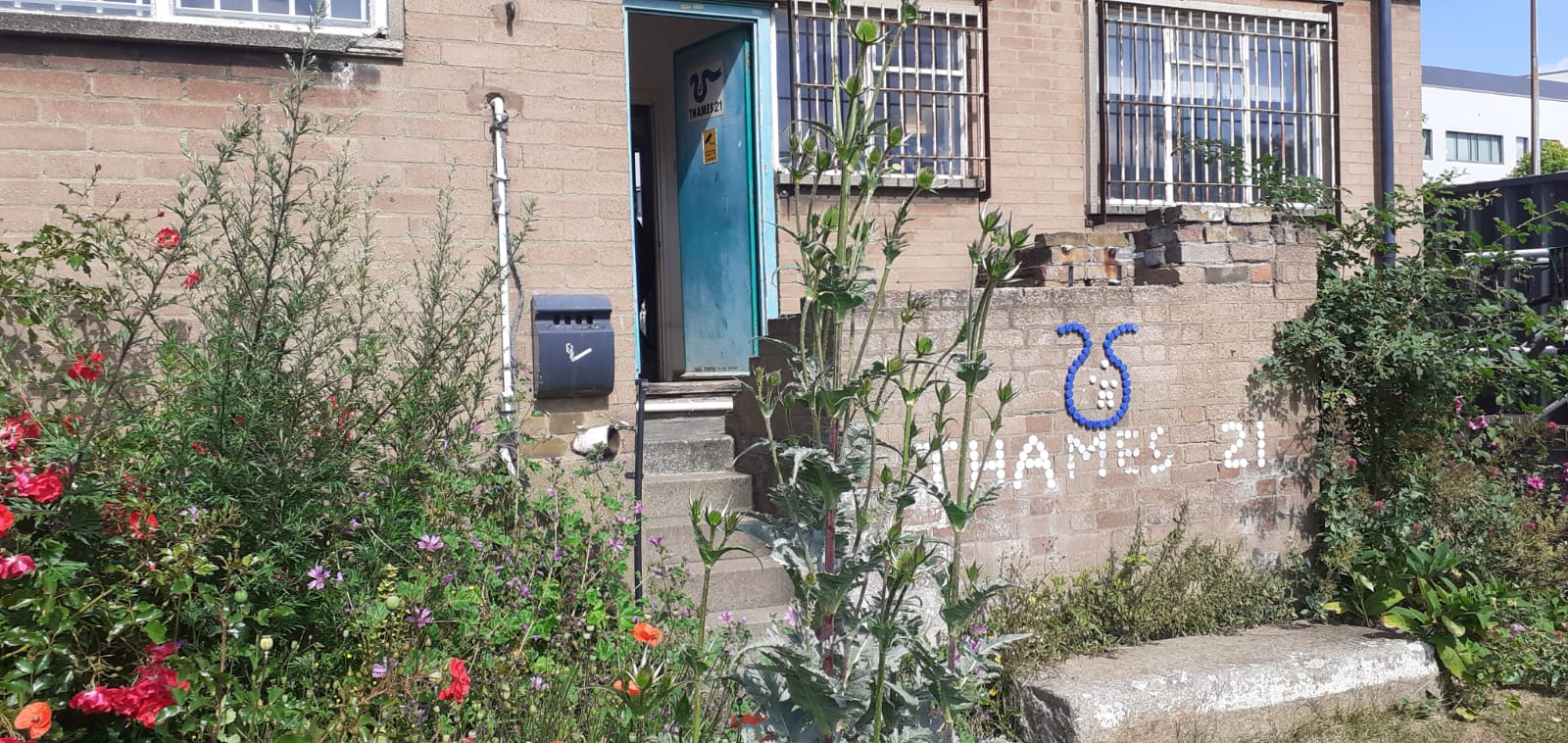 Nic's June: Greyhounds, Green Spaces, and the History of Denmark Place
Welcome all to Nic's June update.  I hope you had a happy solstice on the 21st.
I was wandering down Denmark Street/ Tin Pan Alley last week. I remember when you could walk into Andy's – now gone – and pick up a guitar worth £50 or £5000 and have a strum. Now it seems to be used mainly for filming/ media events. Paramount were there last week – High security.
I wonder if any of the people at the event are aware of fact that on the night of 16th Aug 1980 in Denmark Place, 37 people were burnt alive. It was all very much swept under the carpet. I can tell you more, but better in person.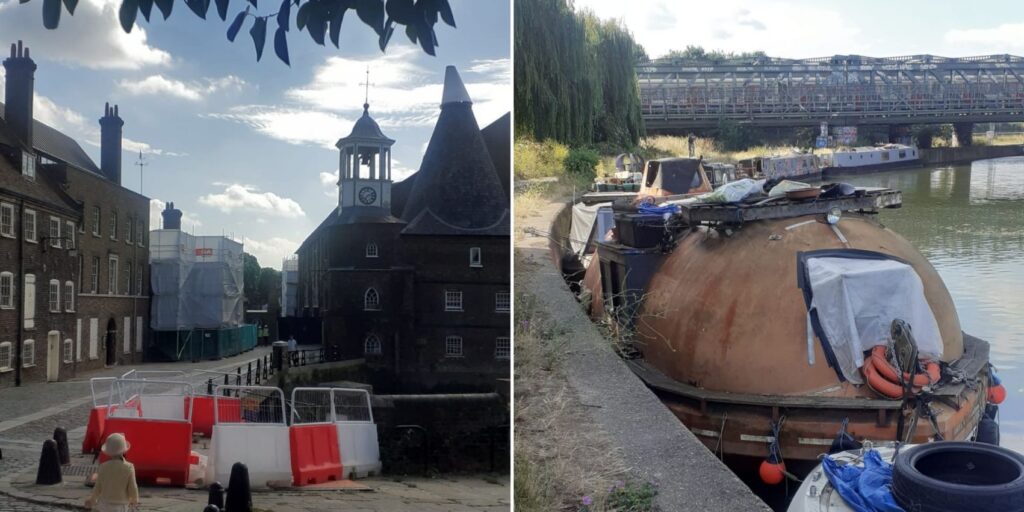 The Camden Highline is really coming together now. I went to an open meeting on Buck Street in Camden Town. It's taken years of hard work and persistence to achieve, but they are getting there, fundamentally making a disused viaduct into a green walkway. Please check it out.
I was in Wanstead Park earlier this week, a beautiful (we have so many) green space and site of a 16th Century hunting lodge for Henry VII and VIII. It was eventually demolished due to gambling debts. We (Thames21) were putting deflectors in the River Roding to control the flow, prevent further erosion of banks, and to increase diversity of wildlife. There were lots of dogs frolicking in the water, some owners, and us.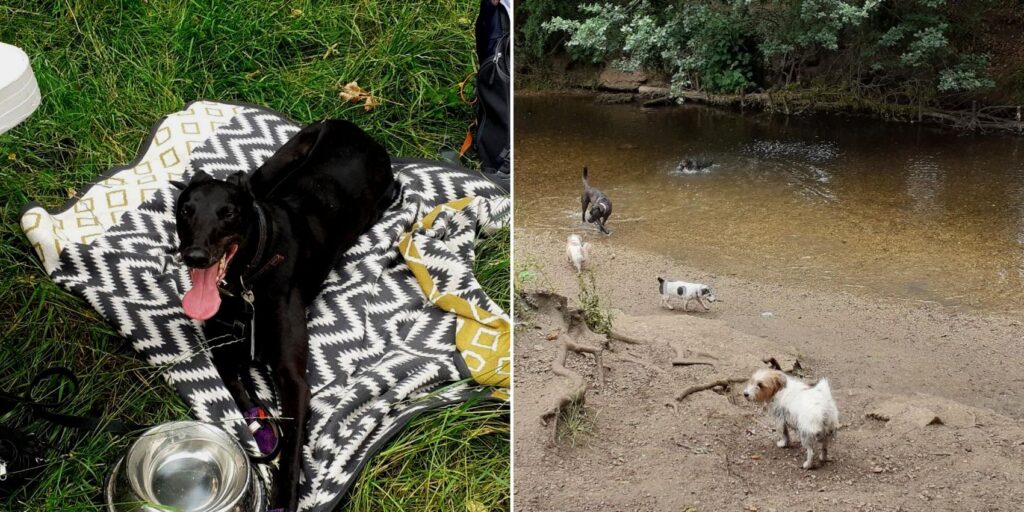 We were working with Bloomberg and one volunteer brought his rescue dog, a greyhound called Knight along. I was concerned that being left alone he may run off but he (the man, not dog) was telling me they are so isolated as racing dogs they simply don't know how to socialise. He sat there quietly on a rug with water and much affection throughout.
Must go, I have a tour this evening. I'm looking forward to it and hope you are too!
By the way, Eel Pie Island open studio is on this and next weekend. There's music history, art, the Barmy Arms pub, and the River Thames – A perfect day as I see it.
Stay cool and I hope to see some of you soon.
Warm wishes,
Nic