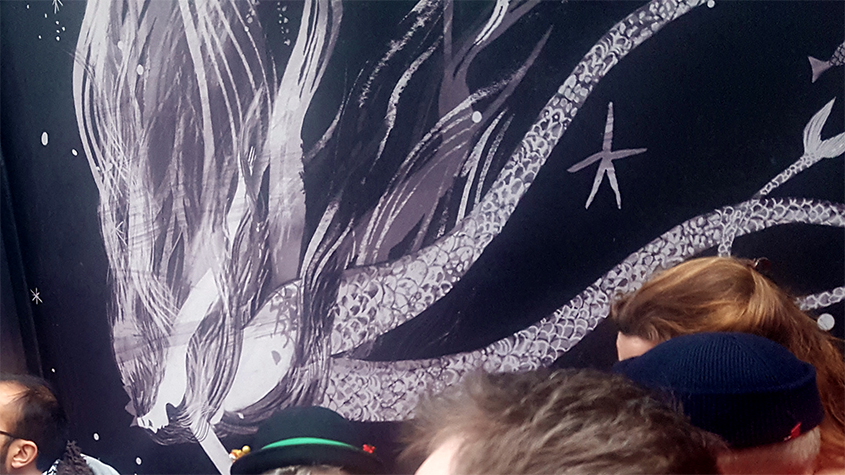 Nic's 2020 reflections
At the beginning of Covid-19, I was OK, if a little bemused by the reactions of some, and at the little trust in the media. I bought a couple of masks from my local chemist, dug out my hand sanitizer, and checked in with family and friends.

With Unseen Tours off, I do what comes naturally, I get curious and start walking around, visiting bits of London I've neglected recently and places I think I know, but there's always something new to discover. I'm very happy on my own, but then I'm never truly alone with great family and friends, just physically.

In November, I did a walk up Albert Embankment to Battersea, Earl's Court and over to Holland Park to the site of the famous Totobag's West Indian Cafe, so many stories and lives lived at this spot. I hoped I had pre-redevelopment photos somewhere as so much has changed in this area.
When I walk by the river, I'm always checking for access points – I have a Thames foreshore permit which means I am permitted to search the shores of the Thames. I'm also happy to say I'm with the Thames Discover project, monitoring erosion through changes in structures such as timbers revealed then slowly disappearing or debris washed away.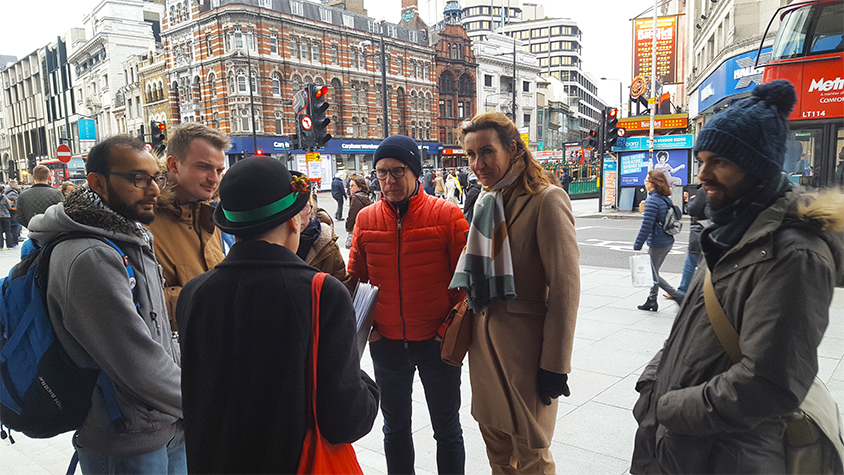 Then along came Zoom. An Unseen Tours quiz! Way to go. I was taken aback as to how difficult I found curating questions. I'm not a puzzle person, it doesn't really cross my mind to do a crossword, I'd rather read. Fascinating facts are a doddle to find, but creating a question with three alternative answers?! It was a skill I had to work on.
The response to the quizzes has been very uplifting though, listening to, and engaging with people, all so very diverse. Personally I remain on audio during the quiz, I've alway avoided cameras where possible. Just me, no deep reason.

Not sure where I'd be without Unseen Tours, a focus for my passion for lives lived in London. I miss giving people a glimpse into another side of different lives, I miss connecting with complete strangers at Tottenham Court Road, yet feeling like we've maybe shared something, a good memory, hopefully.

Meanwhile I look around and actually see more. Shamingly I only recently really looked at the Three Graces of Soho and the Horses of Helios by Piccadilly. I also discovered Rainbow Corner, which if you haven't heard of it already, I suggest you look it up!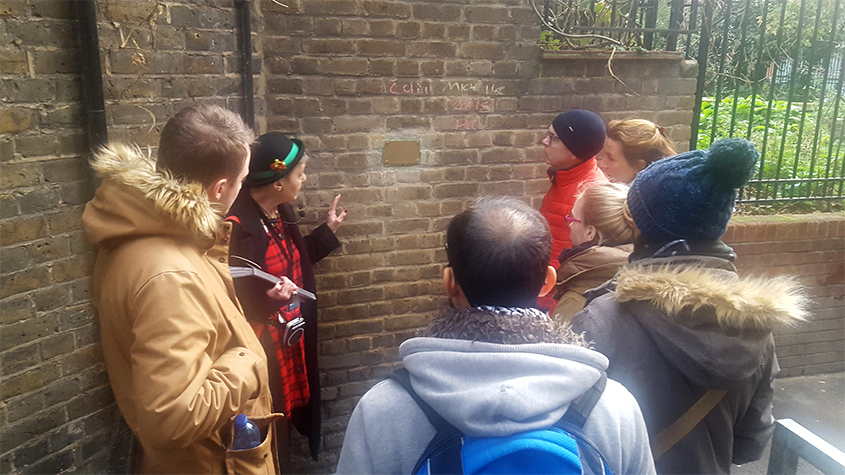 We'll see what the next week and year brings, I hope the NHS survives, it needs more than a round of applause.

Off to the laundrette now, life on the edge, Good health.