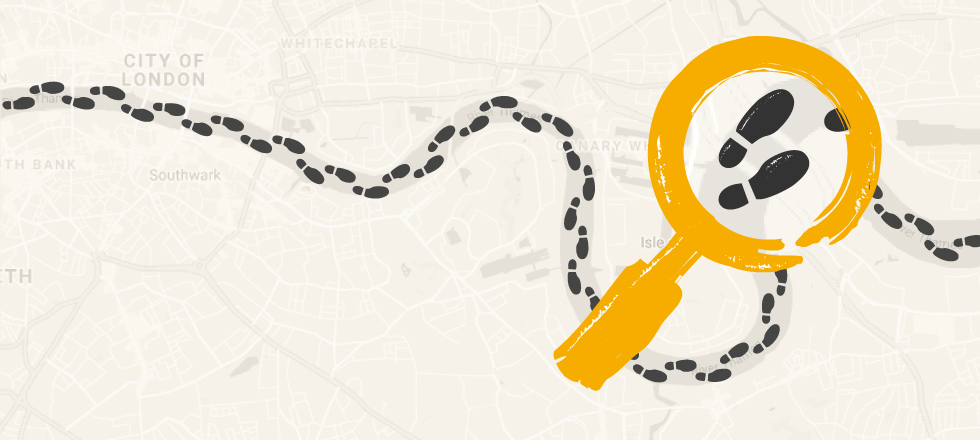 Three Great Places to 'Buy Social'
Ahead of 'Social Saturday', we recommend some great little places near our tours where you can #buysocial all year round.
Last Autumn, we were thrilled to be asked to take part in the first ever Social Saturday campaign, which encouraged people to buy from UK businesses that put people and planet ahead of profit.
This year, Social Saturday 2015 takes place on 10 October, but you can make a difference to people's lives by buying from social enterprises all year round. Here are three located on or near to our tour routes, which you might want to give a try.
Brigade Bar & Bistro
Housed in a former fire station close to London Bridge station, Brigade is a little different to most restaurants. Through the Beyond Food Foundation, it offers training, mentoring and chef's apprenticeships to people who have been homeless or at risk of homelessness, helping them to gain new skills, qualifications and the motivation to find long-term employment. You can enjoy a drink or a casual bite to eat in the bar area, or dine in the bistro if you're after something a bit more formal. It's open all day during the week plus Saturday evenings, but closed on Sundays.
Brigade, The Fire Station, 139 Tooley Street, London SE1 2HZ
www.thebrigade.co.uk
Restoration Station
Run by the Spitalfields Crypt Trust, this vintage furniture restoration workshop in Shoreditch provides training and valuable work experience for people who are recovering from addiction. As well as giving a new lease of life to antiques and mid-century furniture, the team at Restoration Station can also produce made-to-measure items from reclaimed materials. You can donate quality, timber furniture, commission a new piece for your home or business, or drop in to the workshop to buy restored items on Thursdays or Fridays.
Restoration Station, 118 Shoreditch High Street, E1 6JN
www.sct.org.uk/restoration-station
Café from Crisis
These days, there are several social enterprise cafés in London (others include Paper and Cup in Shoreditch, and Old Spike Roastery in Peckham), but Café from Crisis, close to our Brick Lane tour, was one of the first to open back in 2004. Since then, it's helped more than 200 homeless people and ex-offenders into paid employment through its trainee scheme, and some have gone on to work for well-known restaurants including River Cottage, Pret a Manger and Leon. As well as good coffee, there are sandwiches, salads and daily specials (check their Twitter feed for that day's fare) and everything is available to eat in or takeaway.
Café from Crisis, 64 Commercial Street, London E1 (also in Oxford and Newcastle)
www.crisis.org.uk
There are more than 70,000 social enterprises across the UK, for ideas of other places to 'buy social' take a look at the Social Saturday website.