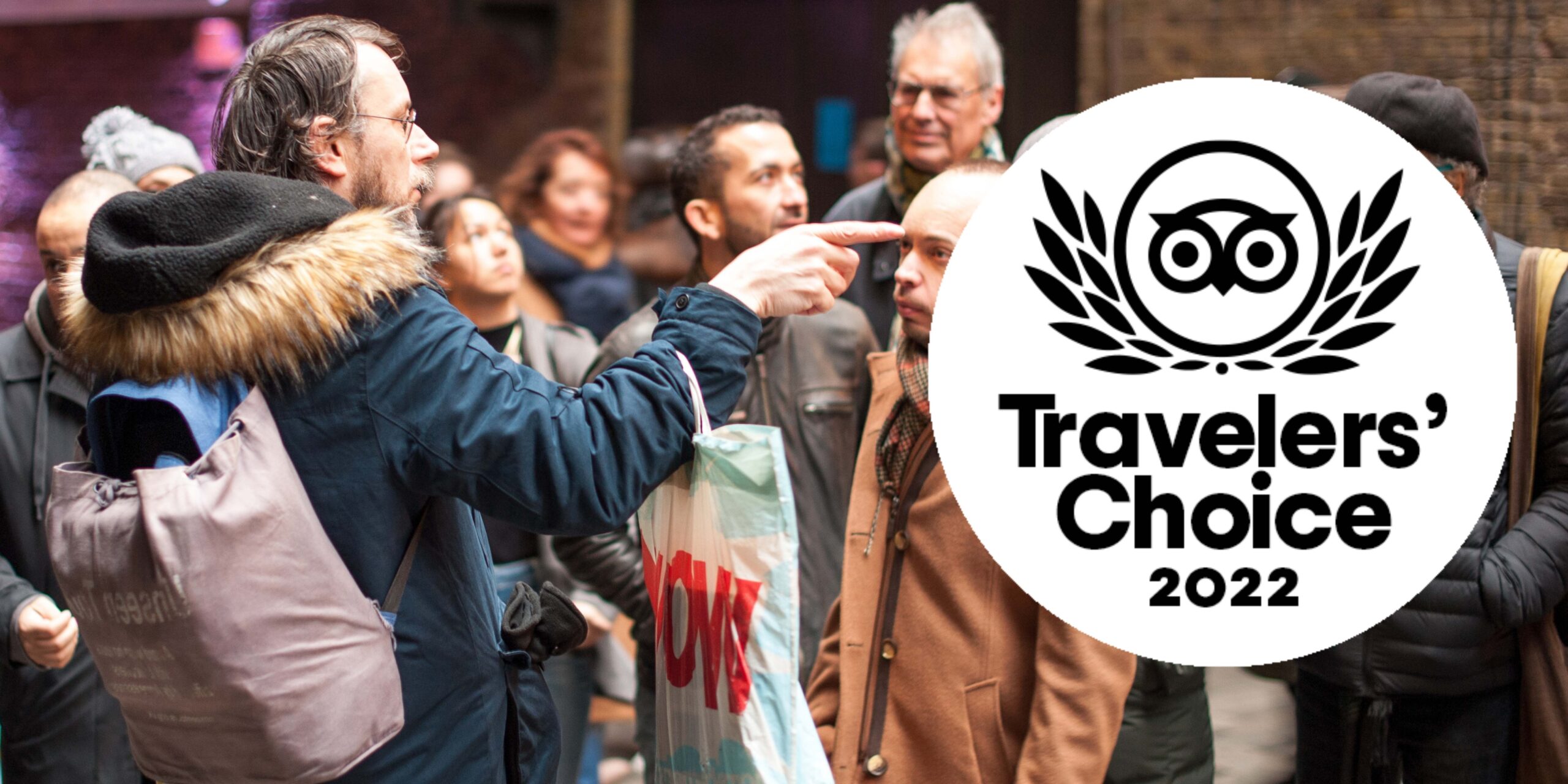 Unseen Tours receives TripAdvisor Travellers' Choice Award for 2022
Unseen Tours today announced it has been recognised by TripAdvisor as a 2022 TripAdvisor Travellers' Choice Award for being among the top 10% of attractions worldwide. The award celebrates businesses that have received great traveler reviews from travelers around the globe on tripadvisor over the last 12 months. As challenging as the past year was, Unseen Tours stood out by consistently delivering positive experiences to travellers.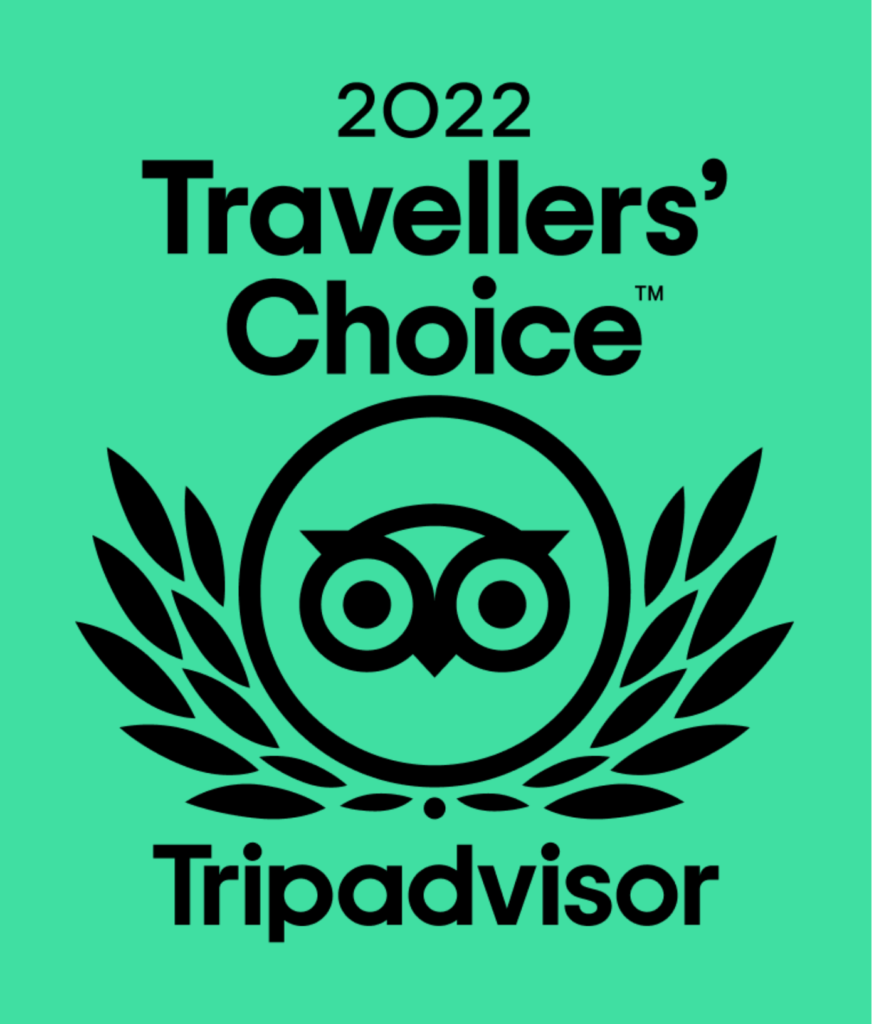 "We're delighted that the excellent service that our guides continue to provide visitors been recognised in this way. Despite the challenges presented by the pandemic, our tour guides have adapted to the situation well and continued to provide meaningful experiences for all our visitors, whilst leading conversations around homelessness and improving attitudes." said Unseen Tours' CEO Jayni Gudka.
"Congratulations to the 2022 TripAdvisor Travellers' Choice winners," said Kanika Soni, chief commercial officer at TripAdvisor. "The Travellers' Choice Awards recognize the best in tourism and hospitality, according to those who matter most: your guests. Ranking among the Travellers' Choice winners is always tough but never more so than this year as we emerge from the pandemic. Whether it's using new technology, implementing safety measures, or hiring outstanding staff, I'm impressed by the steps you've taken to meet travellers' new demands. You've adapted brilliantly in the face of adversity."
To see traveller reviews for Unseen Tours, visit https://www.tripadvisor.com/Unseen_Tours-London_England.html#REVIEWS.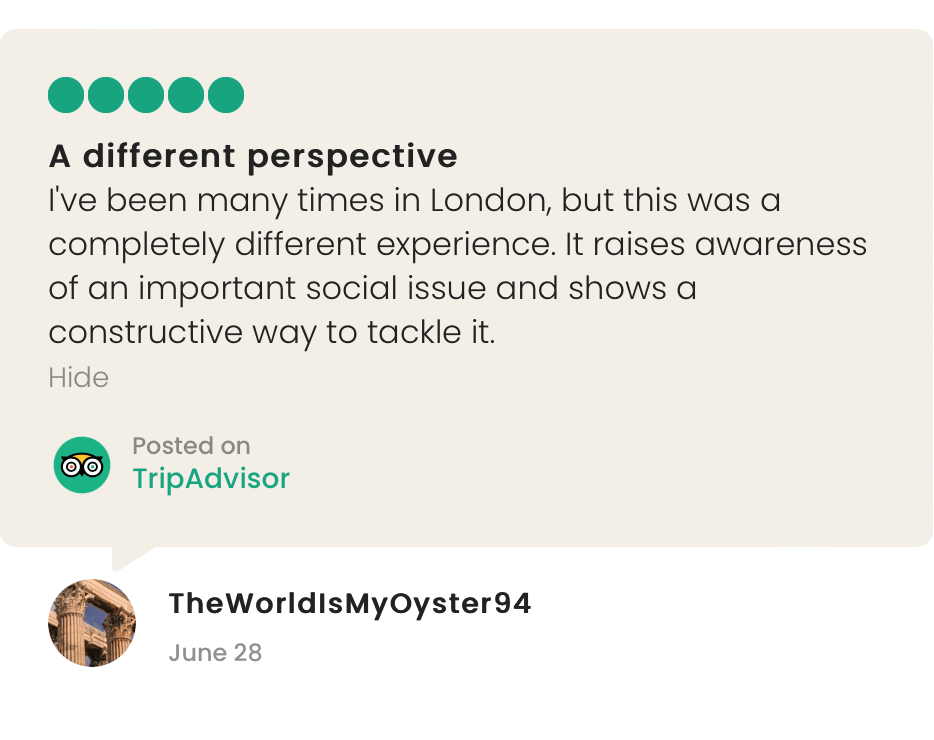 About Unseen Tours
Unseen Tours is a London-based social enterprise that trains and provides meaningful work opportunities for people affected by homelessness to curate and lead their own walking tours of London. The tours provide a steady income and route out of homelessness and contribute to improved attitudes towards homelessness.
About TripAdvisor
TripAdvisor, the world's largest travel guidance platfom*, helps hundreds of millions of people each month** become better travellers, from planning to booking to taking a trip. Travellers across the globe use the TripAdvisor site and app to discover where to stay, what to do and where to eat based on guidance from those who have been there before. With more than 988 million reviews and opinions of nearly 8 million businesses, travellers turn to TripAdvisor to find deals on accommodations, book experiences, reserve tables at delicious restaurants and discover great places nearby.