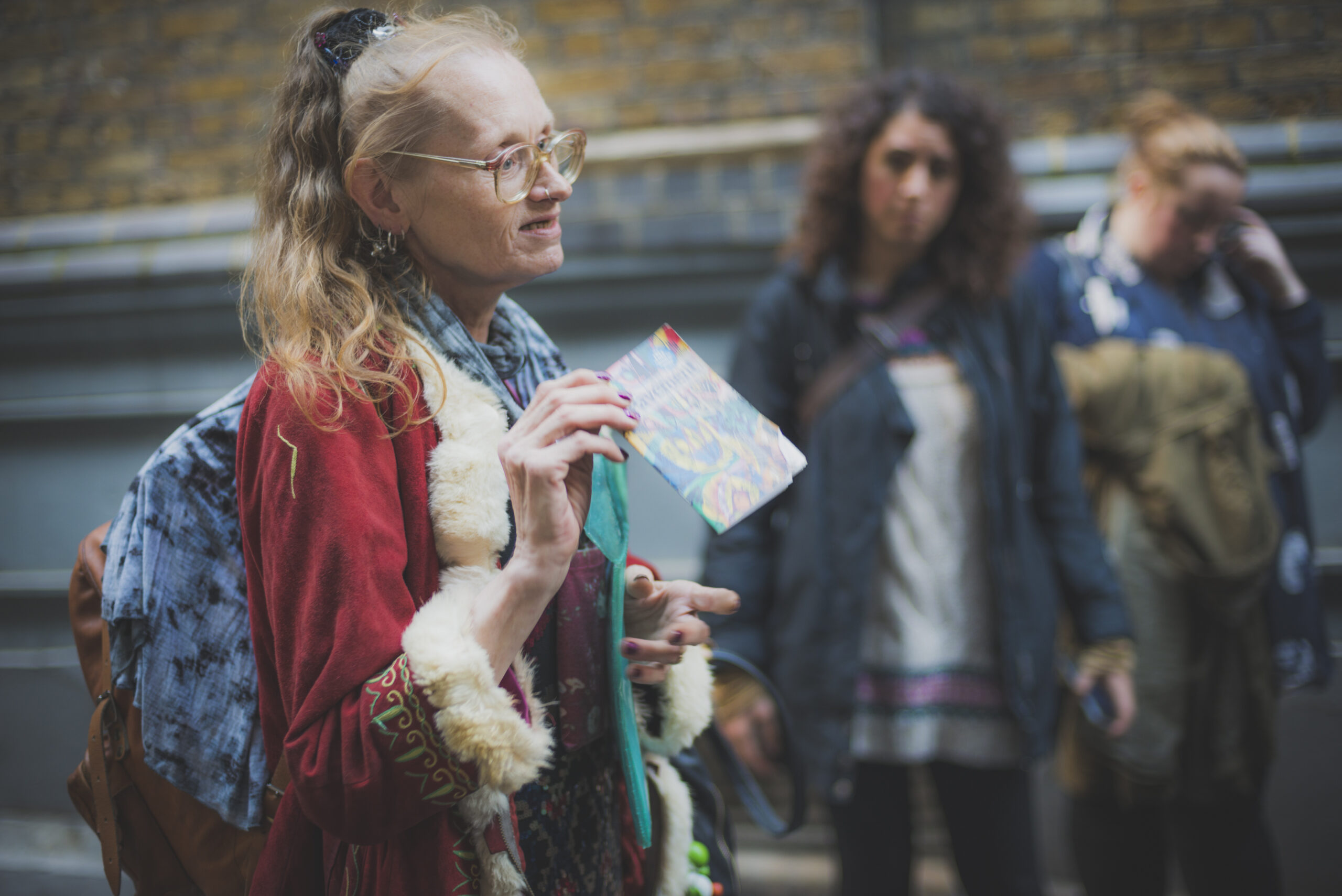 Unseen Tours receives funding from Mayor of London
Unseen Tours has received funding from the Mayor of London's Untold Stories fund 
part of his Commission for Diversity in the Public Realm to set up new walking tours in the London boroughs of Tower Hamlets and Hackney. The funds will allow Unseen Tours to recruit more people with experience of homelessness in London to create their own walking tours – showing locals and visitors the Old Smoke through a new and unique perspective, whilst addressing the stigmas associated with homelessness at the same time.


The funding is part of the £1m Untold Stories programme to champion diversity in the
capital's public spaces and ensure London's landmarks and monuments reflect the
achievements of all who have contributed to the success of our city. The grants offer
Londoners the opportunity to develop ideas and share their stories which will be
represented within the public realm. 

The Mayor of London, Sadiq Khan, established the Commission for Diversity in the Public
Realm to improve the representation of Black, Asian and minority ethnic communities,
women, LGBTQ+ communities and Deaf and disabled people and those from a range of
socio-economic backgrounds in the public realm.


Jayni Gudka, CEO of Unseen Tours said:
"We're thrilled that Unseen Tours has been awarded this grant that will enable us to work with more people affected by homelessness in London, helping them curate their own tours of their own communities, sharing stories you wouldn't find in any guide book and charting their own paths out of homelessness in the process. Though the stories of homeless people are typically excluded from heritage narratives, we're delighted that the Mayor of London, through this fund, is making this space more inclusive and reflective of all voices and communities – recognising that these marginalised voices are just as important, and have just as much value to bring to London's story.
This grant will allow us to increase the positive social impact Unseen Tours are able to create in London – through the creation of two new tours curated by people with experience of homelessness and human trafficking, and helping improve attitudes towards and understanding of these any many other issues that Londoners are facing in the process."


About the Commission for Diversity in the Public Realm :
The Commission for Diversity in the Public Realm, set up by the Mayor of London in June
2020, reviews the landmarks that currently makes up London's public realm, furthers the
discussion into what legacies should be celebrated, and makes recommendations aimed at
establishing best practice and standards. It is wide in scope and considers murals, street art,
street names, statues and other memorials. It is co-chaired by Deputy Mayor for Social
Integration, Social Mobility and Community Engagement Debbie Weekes-Bernard and
Deputy Mayor for Culture and Creative Industries Justine Simons OBE, and comprises arts
and community leaders from across the capital, as well as historians. It works alongside a
Borough Working Group of local councils, and a Partners Board, including ActionSpace, Art
Fund, English Heritage and Shape Arts, Arts Council England, Black Cultural Archives, Historic
England and Iniva (Institute of International Visual Arts). Following his support for the
installation of a statue of suffragist leader Millicent Fawcett in Parliament Square in 2018,
Sadiq and his senior team have held discussions with council, community and arts leaders
across the capital to assess the best way to improve diversity in the public realm.