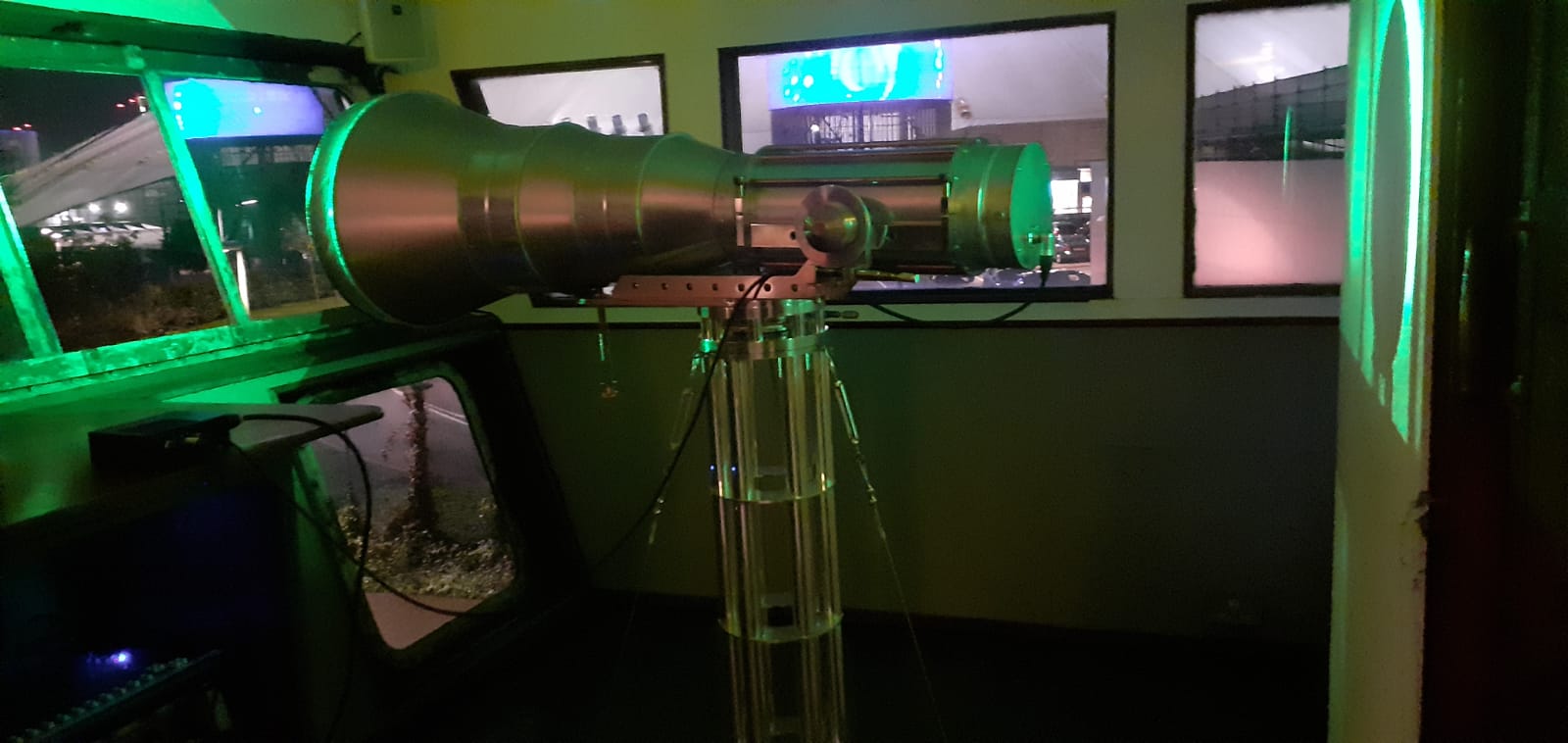 A Glimpse into Nic's October
Hi Everyone,
Welcome to a glimpse into my October. While the energy of today still bounces around my head, I tweak a little and gently stroll through the more interesting bits…After a couple of more practical points.
I had my flu jab. I only went into my local chemist for some mouthwash and he asked for my arm. I've had the flu four times in my life, it's definitely to be avoided. Thank you, NHS, and my chemist.
I got a year older, and I think my feet are getting bigger? I seem to be a size 6 now. More heels and less Doc Martens?
I'll stick with Docs.
I went on an intriguing walk by the River Lea, looking at industries that flourished there. I find the Lea fascinating. I spent a lot of time in the filter beds, coppicing trees and other such things as part of a conservation course some years ago. Reed beds helped filter the water. They still do.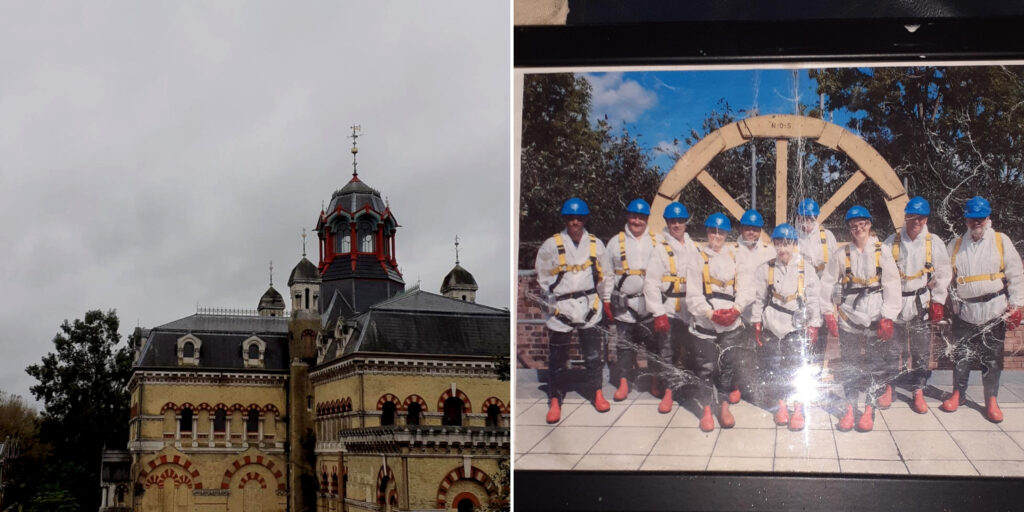 A few years ago, I spent a day in Joseph Bazalgette's astonishing building, the 1860's built Cathedral of Sewage, aka Abbey Mills Pumping Station. I had a tour inside and out, lunch, and then a trip down the sewers under Hackney Wick.
I'm the one at the front, face looking very creased. Originally there were two towers, either side, but in the early years of WW2, they were demolished. They were perceived as an easy target for bombers. Imagine if the sewage system had gone down, we could have lost the war due to excrement. Seriously.
The area is now fenced off by the Channelsea. The Lea is a complex river, turning back on itself many times, hence aptly one area is called Bow Back Rivers.
Further along is Three Mills. I highly recommend a visit. Gin and gunpowder was made there, a wonderful combination. Not sure if the studios are still active, home to the birth of Big Brother on TV. And oddly, where Sir Joseph Bazalgette's great great grandson was a TV executive at the time.
On a similar riparian theme, two weeks ago at the start of Rivers Week, I was helping out at an event by Battersea Bridge. Following a clean up, mainly wet wipes, again, a ritual offering was made to Mama Osun, river deity, with thanks for life and love of our environment. The offering was made on behalf of the people and it was a very feel-good morning. It just kept getting better, as after packing the wellies etc. back in the van, I walked back over to the north side and along Cheyne Walk, once home to Henry VIII, Rossetti, the odd Rolling Stone….it could tell a lot of stories… I jumped on the 170 to Victoria and sauntered home, passing, yet another intriguing building( there are so many), 55 Broadway, in St James.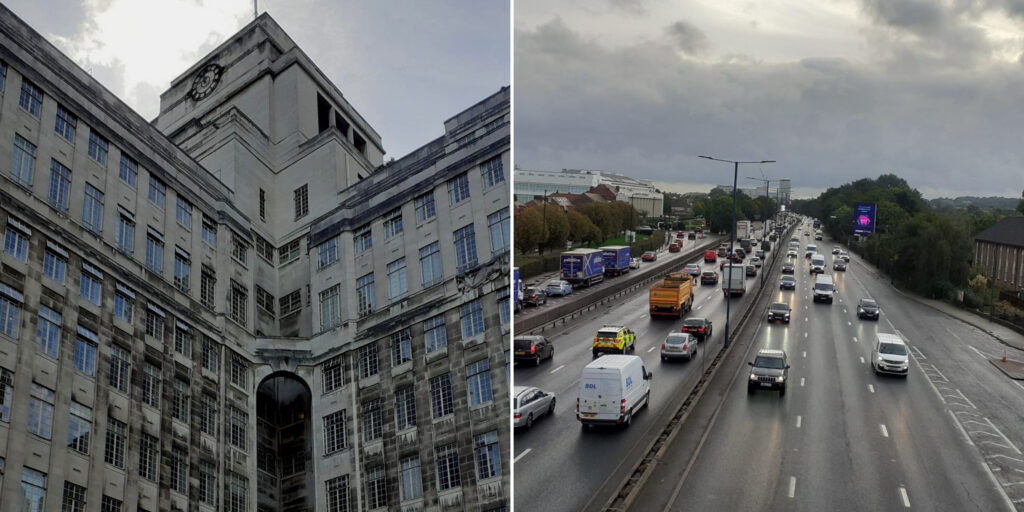 This building was once London Underground HQ, built around 1929, when Jacob Epstein's sculptures caused some tutting/ met some disapproval.
As happened with his sculpted frieze, Ages of Man, along Zimbabwe House on the Strand. As ever, look up London, when your next passing! Your eyes do not deceive you, they have been mutilated. Allegedly, an appendage dropped on to a passerby walking underneath. He died or was injured – there are a few versions- so all the offending appendages were… er …removed
They are people, just not wearing much/anything. Very beautiful they are too.
I speak of rivers so feel it's only fair that I show you one. This is the Brent at Perivale, West London. The river was very high and we were opening up an area. More light increases diversity and people feel safer when they can see through the trees! Art Deco Hoover building is out on the nearby A40, bringing industry and art to west London. Tesco lurks within.
Halloween
Unusually for me, I've not attacked a pumpkin with a knife yet. Not a bad thing though as blood loss usually results. Mine.
I've had a few diversions this month and I've missed a lot of the Month of the Dead events. I'm afraid the only ghost story on my St Giles/ Soho walk involves the scent of gardenias wafting around the old Gargoyle Club on Meard St, now a Townhouse hotel. It is said Nell Gwynn, long time mistress of Charles 11, was serving drinks.
I've had three inexplicable experiences in my life and none were frightening as such.
One did involve me swimming in East Dulwich pool one morning in 1997, not long after I moved to London. I was nursing in the north, and came home one day and found my partner dead. He was only 37 but he had inherited a heart problem from his father, as we found out at the post mortem. He was asymptomatic, swam daily, and was generally quite fit. Sometimes we'd swim together, in the same pool anyway.
I then came to live in London with my sister. I was working night shifts as a nurse in Kensington and I would come home and have a swim, around 8am, before trying to sleep. That day, I was turning at the shallow end and I suddenly got a strong blast of the aftershave he wore, very specific. I looked around, and only a couple of people were at the deep end, as was the lifeguard. Within about 20 seconds, the smell had gone.
Make of that what you will. I found it reassuring though. I had a way to go before I was to find myself in a good place.
I did though, eventually.
Here I am, crossing the Thames with Jem Finer's Sonic Ray. Love the vibes.
Wishing you all a delightful November.
Stay curious
Nic