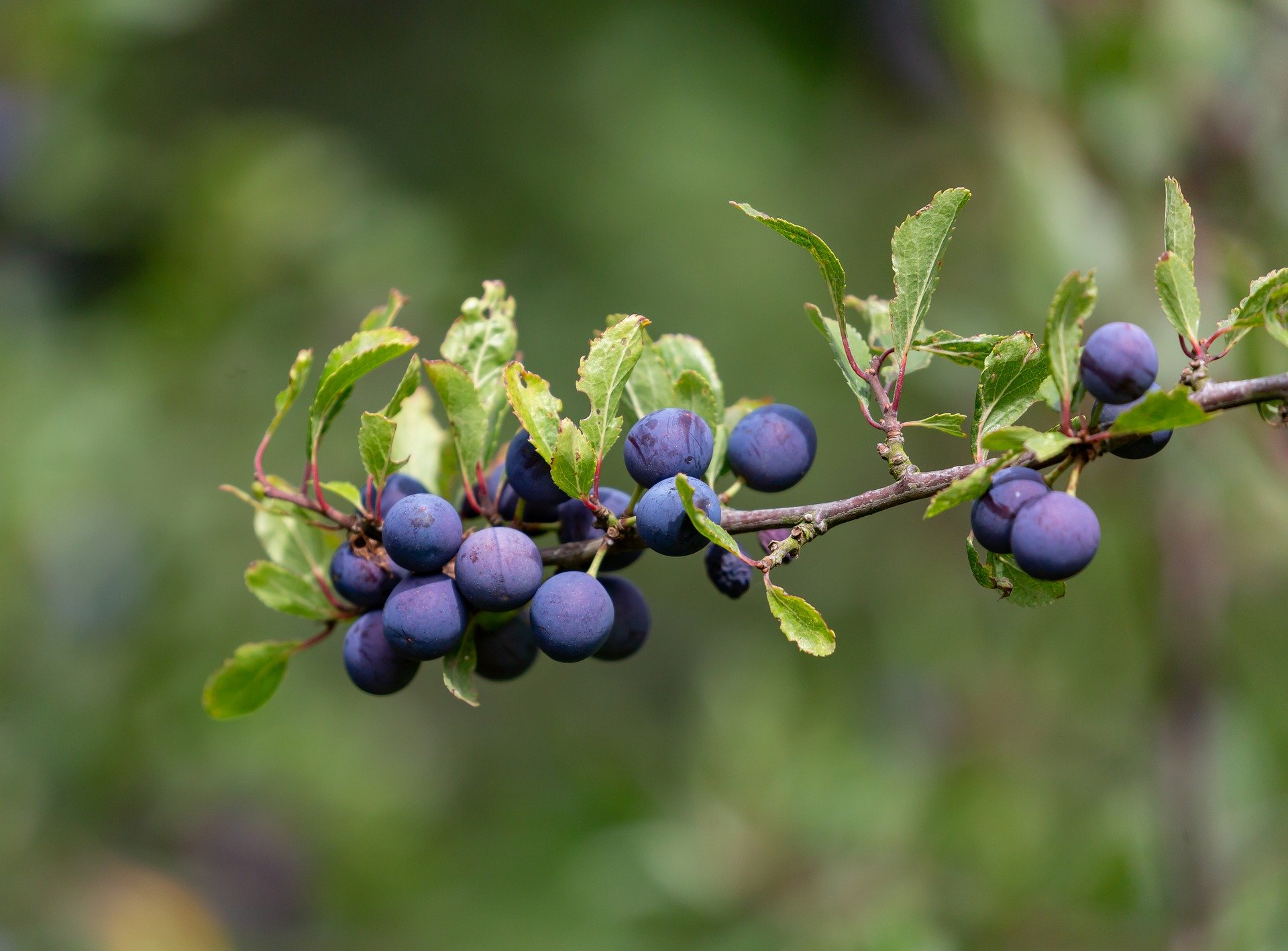 Mists and Mellow Fruitfulness, Harvest Moons…and Nic's Favourite Fruit!
Ah, Autumn, my favourite season.
Mists and mellow fruitfulness, harvest moons…and my favourite fruit, damsons!
Every year I try and make jam, I hope I've cracked it this year. Though hopefully not my relative's tooth – she claims I left a stone in. Once. And I'm not allowed to forget it.
No matter how hard you try, one always gets by conkers! I cant resist those smooth brown/red shiny baubles, just got to pocket some.
Wandering thru the falling leaves is such a simple pleasure, tho spare a thought for those sent to clear them.
A few years ago I was on a course based in Hoxton. One day I was in charge of a leaf blower, the idea being to blow them all into a manageable pile and bag for compost. However, it is a thankless task. Some members of the public had ideas to the contrary, cheerily throwing them around again. I can see it is very tempting.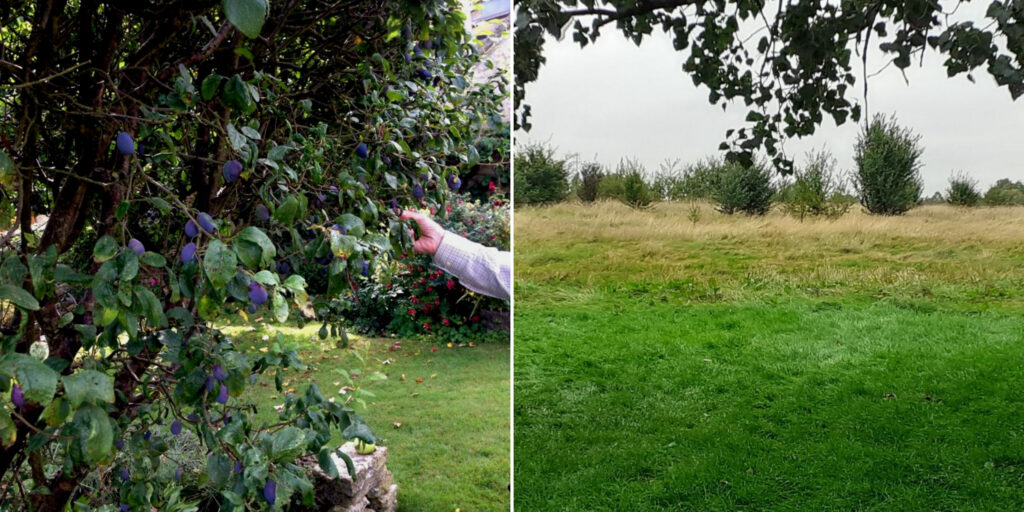 I'm just back from seeing lovely (they really are, not just a throwaway word) relatives in Lancashire, surrounded by fields and where people say "Hi" and smile as they pass, for no reason at all! Some smaller relatives are about to start school. I remember so vividly going to the school uniform shop. Rawcliffes I think was the name, dark wood counters and money put in a tube and sent shooting overhead to an office somewhere in the depths of the building, returning 5 minutes later with change and a receipt inside.
All very mysterious for a small child of the sixties. They worked through a pneumatic tube system, and made a strange whooshing noise. With the uniform, I was always being told I would "grow into it",  as I stood awkwardly skirt down by my ankles and sleeves that dangled off fingertips. PE kit, top in "house" colours.
School was fine but I avoided sport, especially netball, at all costs. I happily swallowed Indian brandee( apparently molasses with brandy essence) for stomach cramps, which I had every week and sports days, til I left, given by my patient PE teacher, a woman who looked disturbingly like Hughie Green( a rather creepy tv show host of the time).
Speaking of the sixties, and given I was born in Doncaster in 1956, the sixties as such missed me. But I was beguiled, I think is the right word, hence I mention it here, by watching some old clips of Bob Dylan at the Newport Festival 1963- 65. In 1963 he's sitting in a field, the sky slowly turning into dusk, trees silhouetted behind him,  blowing gently in the wind(literally). He sings, eyes roaming across the audience, a gentle face. Then, to 1965, on a stage, dark man-made backdrop, surrounded by band, shouting and stomping across the stage, huge audience yelling and screaming. Times definitely were changing for Bob too.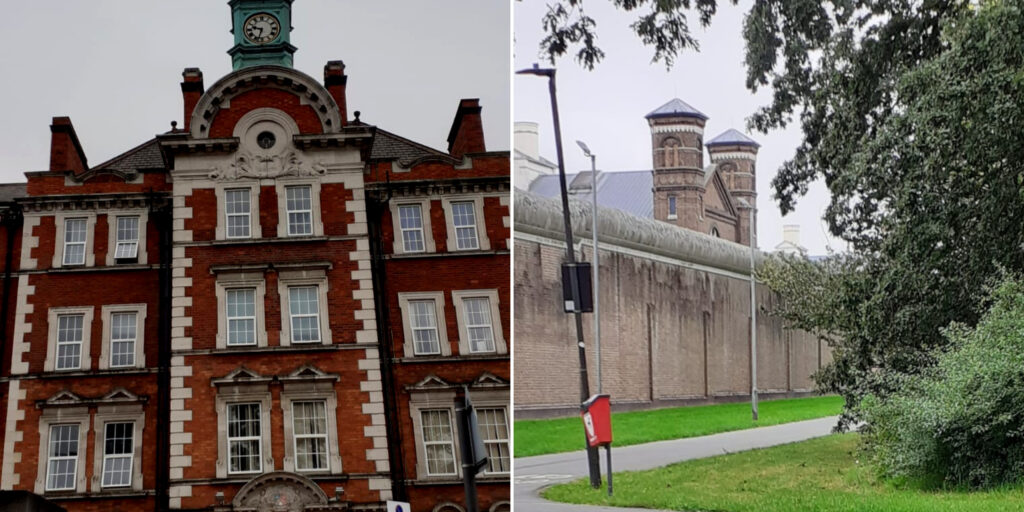 I went to Hammersmith hospital recently, to give blood for research project as a healthy control volunteer. I really enjoy going over there, such a curious part of London. It is so diverse. I go to one area, e.g. Cody Dock, and think, "I must come here more often". Life goes on and about two years later same thing happens, all over London. 
Similarly here, as I mooched down by HMP Wormwood Scrubs, that instantly recognisable building. Here, you see the back of the prison, and a crow, a beautiful bird. I like all corvids, they flock- called a murder of crows- on the scrubland. Hence the prison's name. The land behind HMP was formerly called Wormhold Scrubs, where cattle grazed and pigs foraged. Fascinating fact, a relative of mine had the surname Wormwell. She was a pagan with her own millinery business in Lancashire in the early 1900's. A force to be reckoned with. Just thought I'd share.
Hammersmith hospital is confusingly not near Hammersmith as generally thought. Charing Cross Hospital is between Hammersmith and Fulham. It was originally the site of a temporary hospital for patients in the smallpox epidemic of 1902. Over the following few years, it was taken over by the military in WW1 and the Ministry of Pensions. By the 1930s it had evolved into an infirmary with beds for around 300. The main building looks much the same now as it did then. Imperial College Health Science Centre, including research, is also based here. I personally like to enter the hospital from the back, scrubland, entrance and walk down and along the dolphin subway to exit on to Du Cane Road. The subway always has the comforting scent of toast floating around.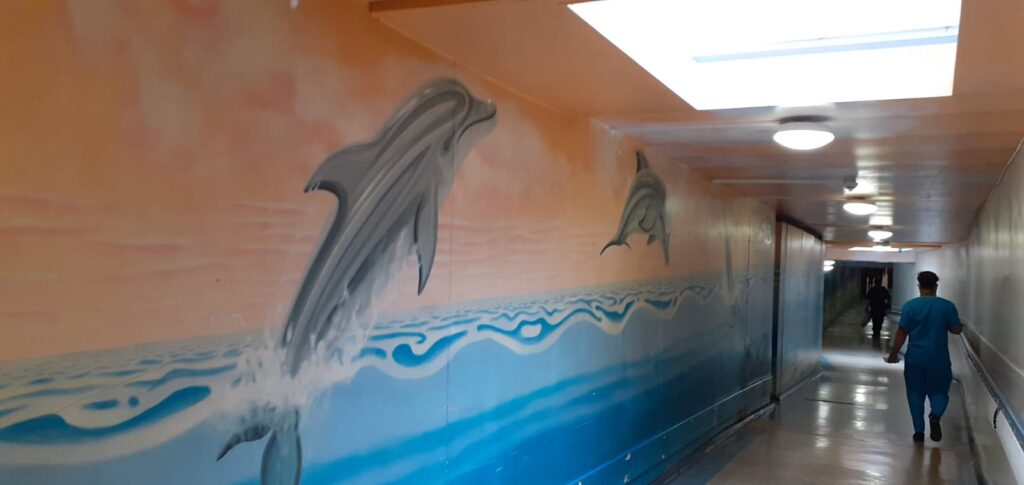 Which reminds me, does any reader remember, Toast by Streetband, 1988? Go on, you know you want to hear it! A little further along is the curiously named North Pole Rd. However, it was a common name for a tavern in Victorian London, pre-dating any expeditions. Which is a bit disappointing, I feel.
To conclude, I leave you with this picture of a small but stunning sculpture, which I will reveal more about on my, soon to be available, Curious Guide to Creating a City Walk. I may tweak with the tour name, but the game's the same.
In the meantime, I bid you farewell. I'm off to find an orchard to scrump.
Ok, I will ask permission… but it's not the same. And yes, there are lots of fruit trees in central London, you just need to know where to look. 
By the way, I do have a couple of jars of damson jam spare, if you dare risk it.
Warm wishes,
Nic