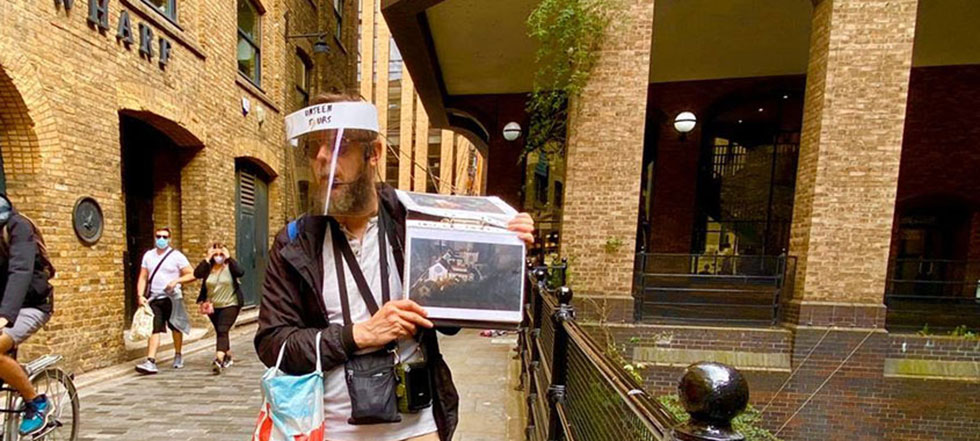 Geared up & ready to go
We are thrilled to be restarting our guided walks this weekend!

To make sure we are able to keep everyone safe on our walks, we spent a day with our guides for an open air, socially distanced training session in one of London's beautiful parks.
The training was our first chance to come together as a group after the lockdown; you can bet it felt really special! It was also a great opportunity to celebrate our ten year anniversary too.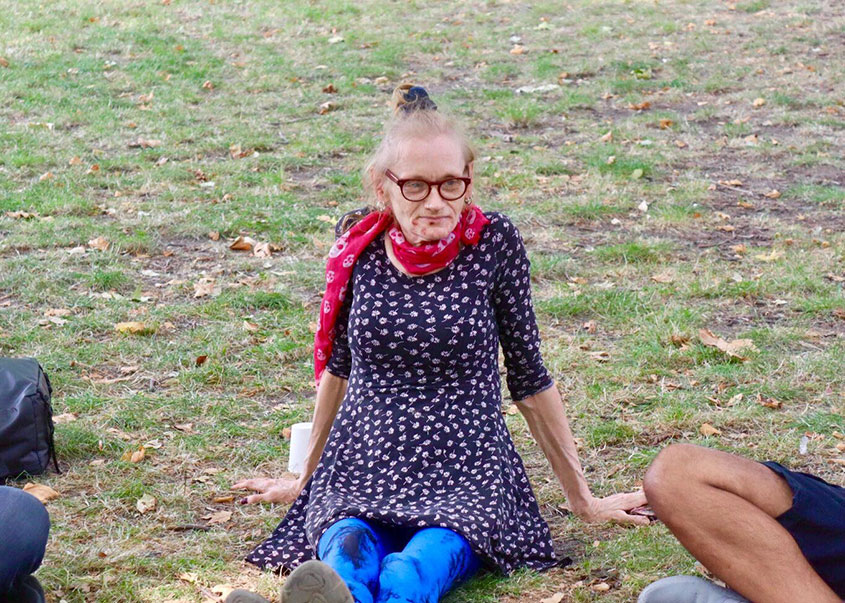 We used this time to make sure everyone is comfortable with our guidelines and confident to lead a tour under these new conditions.
We covered how to use our new Unseen Tours-branded visors, how to make sure that the right distancing is observed, and how to enable our guests to give a tip using a QR code, all of which you will be able to see on our walking tours of London.
Going through some role-play exercises, where some of us took on the role of tour guests, helped our revised guidelines to come alive – rather than remaining just a list on a piece of paper.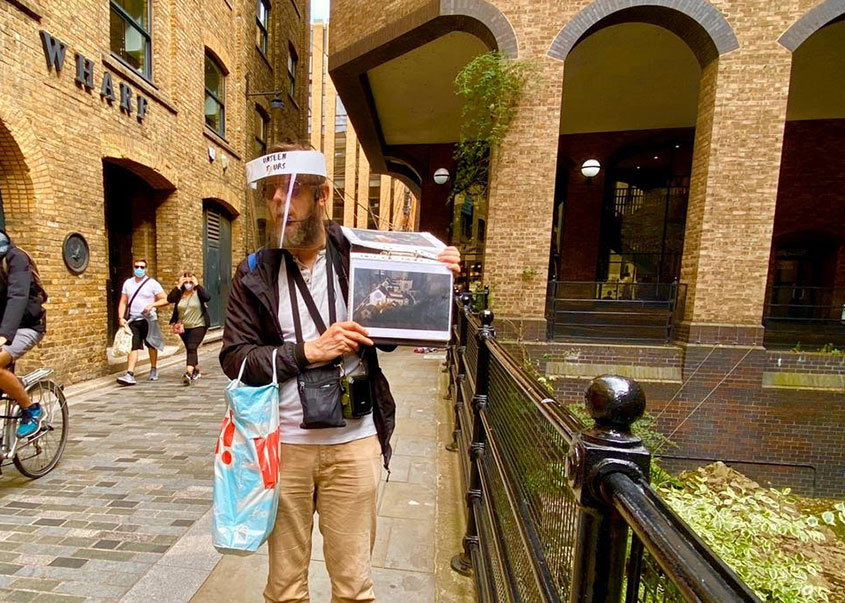 The next step has been to test these new measures in practice, of course! Together with our guides, we have slightly tweaked each walk to make sure that at each stop there is enough room for our guests to stand while keeping a distance of one metre or more. We've tested that the guides' voices can be heard even on a busy London intersection, thanks to our new voice amplifiers.
It felt fantastic to be walking the streets again, doing what we love most.
We're ready to welcome you back. Now all you need to do is dust off your walking boots and join our guides on an eye-opening experience!