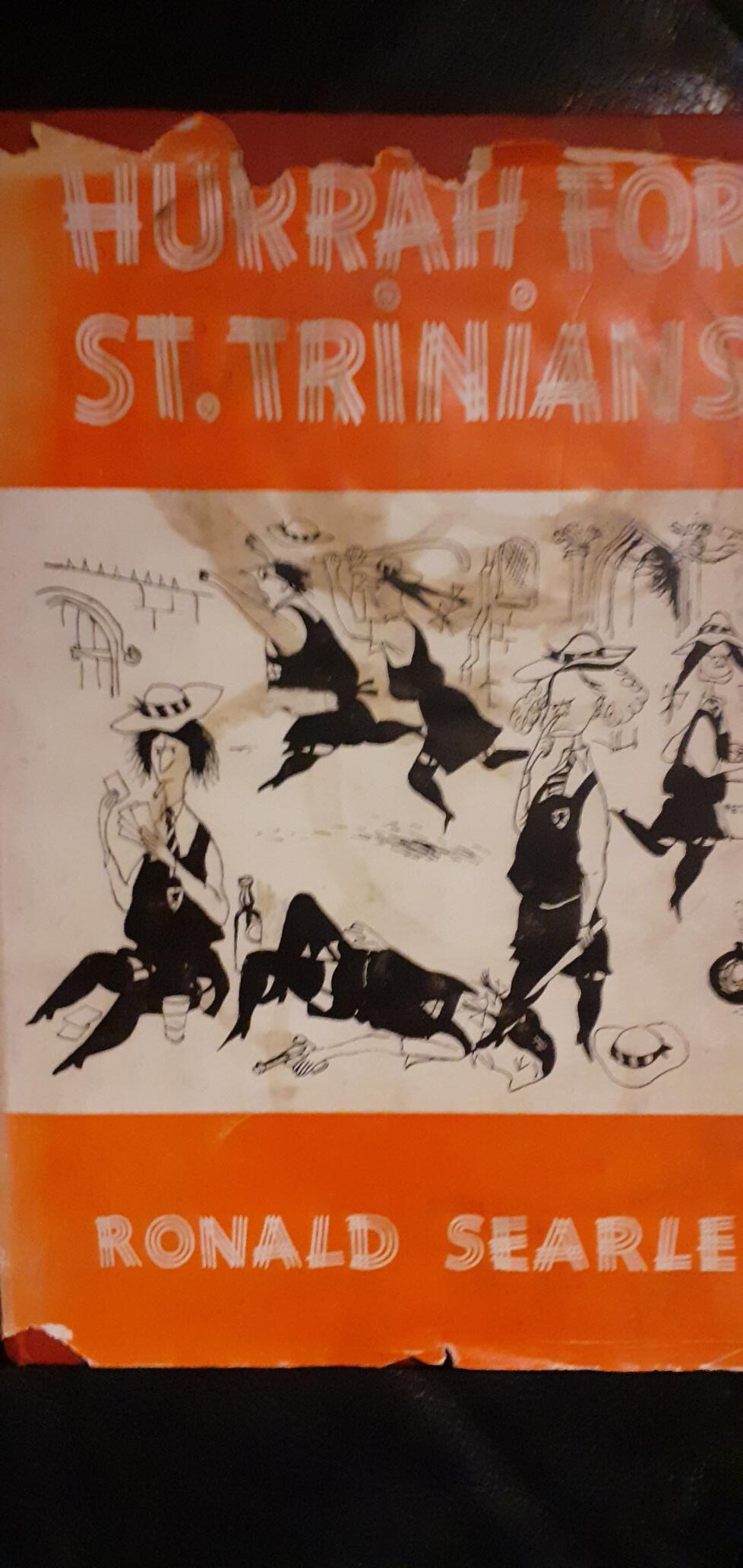 A Glimpse into Nic's February
I hope all remained safe in the recent storms.
A friend's predictive text was confusing, "Be aware of dangerous scarf folding". She meant "scaffolding", but it does sound much better.
Personally, my month has been a little lacking in sparkle. The clouds are parting though, as they eventually do.
The government thought it was time to reconsider the Vagrancy Act of 1824. Mmm…
It is now going to be repealed. At some point. No exact date. As yet.
After almost 200yrs, being homeless will not be an arrest-able offence. I feel it was a shameful act in 1824, directed at war-damaged soldiers returning from the Napoleonic Wars. It was to prevent them – homeless, mentally ill, lost, also termed idle, disorderly, rogues and vagabonds – wandering and sleeping on the streets. It remains shameful in 2022, and the situation worsens daily.
I was in a hostel, one of the many hidden but still homeless. But I was very lucky. Nothing changes.
Russia invaded Ukraine on the 24th. The full global impact has yet to be felt. Thousands/millions running in terror, gathering their families, seeking refuge, repeat, nothing changes.
Those who are paid to protect the people just throw them into the proverbial lions' den. Lambs to the slaughter.
Yet here's me saying I had felt a little low?!
At this moment in time, and throughout, I have been COVID(and its variants)-free, plus family and friends are well.
My low feeling at last began to dissipate last Tuesday after 3 hours clearing up (mainly wet wipes) on foreshore under Battersea Bridge with a corporate group.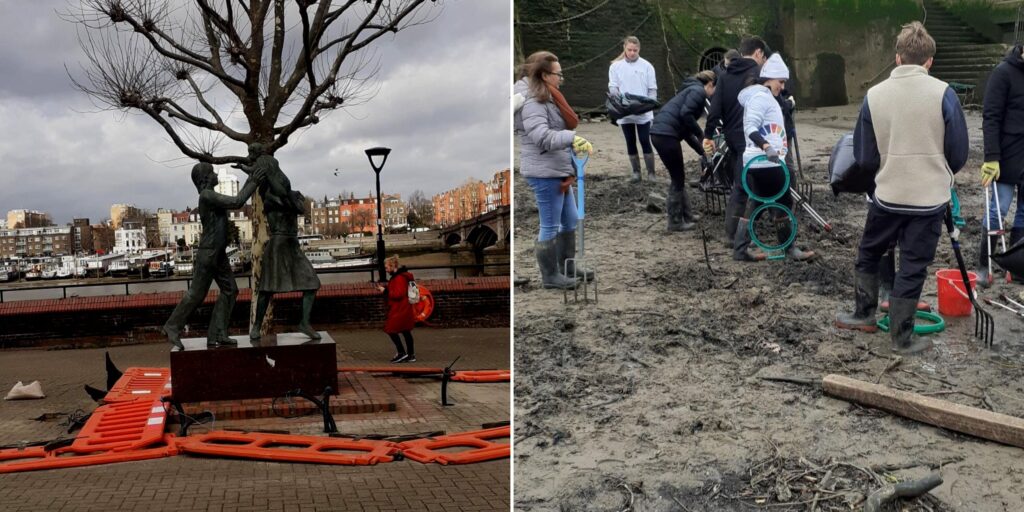 Also March 3rd is World Book Day! Where to start? I have so many recommendations but given my passion, I think it best to focus on just a few of my London based books. So difficult to choose.

Ben Aaronovitch's Rivers of London series
This series first lured me in years ago, given my own links with the Thames and its tributaries. The series is based around Peter Grant, a Met police constable and magician's apprentice attached to a special unit dealing with, er, special crimes, while getting up close and personal to the River gods and goddesses. Among other things.
Robert Gilbraith's (aka J K Rowling) books
Now a TV series about Cormorant Strike, a one-legged ex soldier turned private eye based in Denmark St/ Tin Pan Alley – an area with it's own brand of magic.
Whenever I'm in the City, passing 70, St Mary Axe (aka can of ham), I do wonder if there really are angry goblins wreaking havoc inside as in The Portable Door by Tom Holt.
John Rogers has a blast walking through his other London too. Ah, I could go on and on, London is a Forest, Strange Labyrinth.. but I have to stop.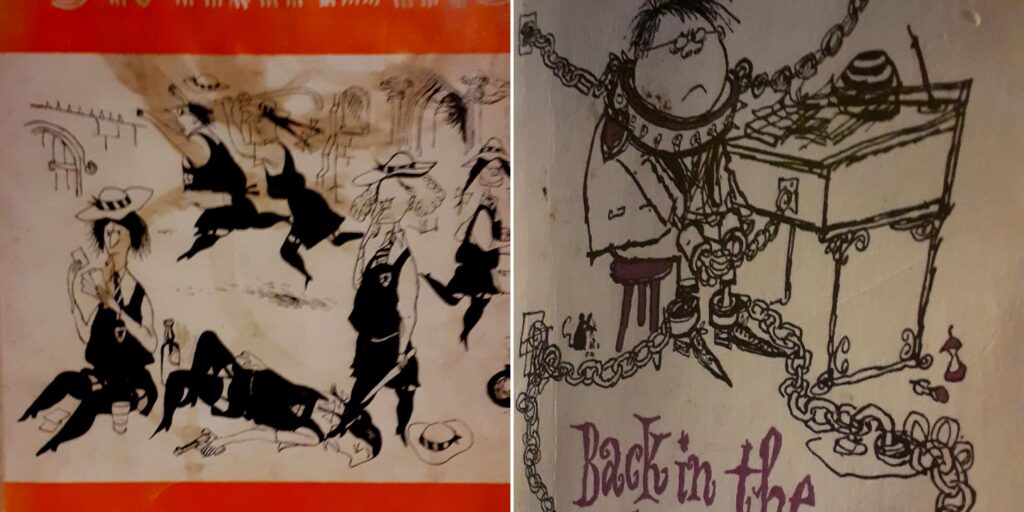 I have been reading about Nigel Molesworth and the girls of St Trinians since I was a small child. My bed was next to a small bookcase and I vividly remember looking at Richard Gordon's black-covered Doctor in the House trilogy Robert Searle's (to a small child frankly sinister) faces of school kids said to be drawn from his memories as a prisoner of war.
Highly recommended.
Chiz chiz,
Spike Milligan