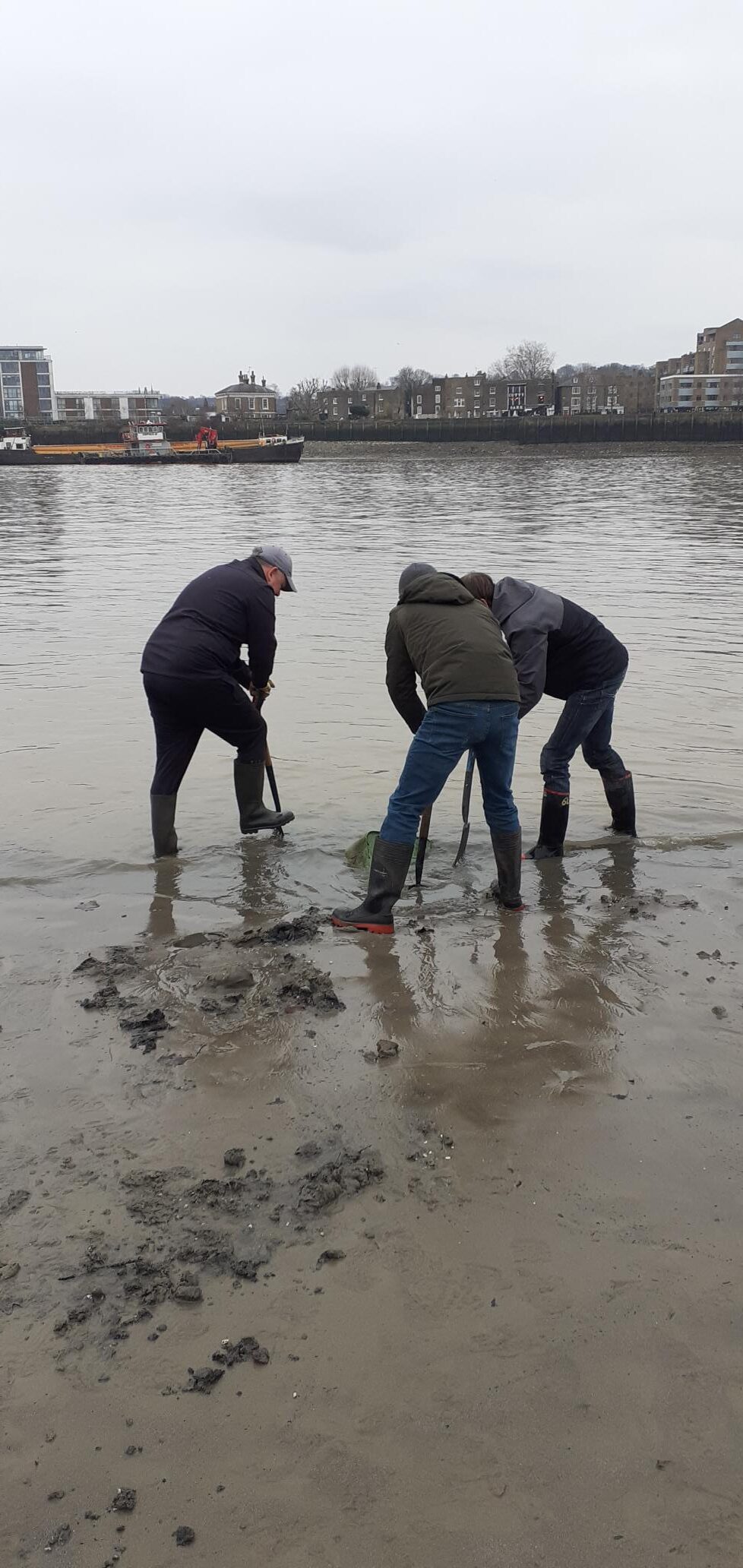 A Reflection on Nic's January
My mojo/oomph flounced off in late December. It is just creeping back now, very slowly.
This is not an uncommon feeling. We all feel a lack of mojo sometimes. If lucky, it's just a temporary cloud overhead.
No formal Twelfth Day celebration this year. There is usually a procession headed by the Green Man across Millennium (wobbly) Bridge over to the Globe Theatre, ending at George Inn. Instead, we had the blessing of the river.
On the day/night of the wolf full moon I joined the people out to protest about the Police Crime Sentencing Courts Bill – right to protest. Good result. House of Lords backed the people, but it's not over. We watch and wait.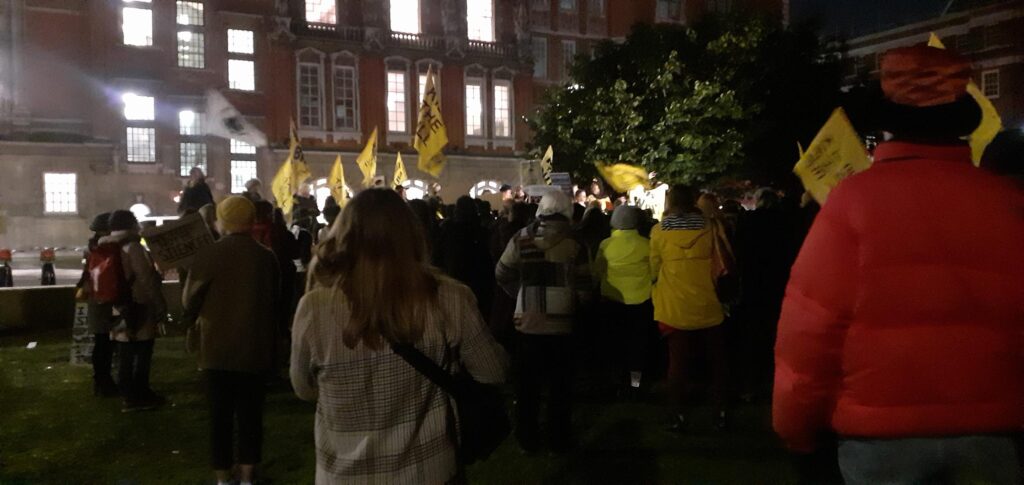 Back on Thames, I've been digging up plastics and the ever present 'biodegradable' wet wipes. This is on the Isle of Dogs, Newcastle Draw Dock.
The was once area referred to as Soho by the Sea, when journalist Dan Farson bought the local pub. This enticed his Soho friends over. However, he only lasted 2 years. The locals were extremely grateful as being regarded as an amusement to be patronised was unpleasant to say the least.
Brian, who was indeed a local young man at the time, remembers they didn't drink much. After a couple, they would dash off back to Soho, and the Colony, on Dean St.
Re: wet wipes. To see the extent of the problem, you really have to see it. Especially along the Battersea and Hammersmith foreshore. Local groups do litter picks. If you're interested, do please check the Thames21 website.
Being by the River and doing something for the environment is my perfect day. One of them, anyway.
Looking out from DLR last week I spotted a small dinghy bobbing around with possibly two people on it. Smoke was spiralling slowly upwards and their were words on the side. Does it say "BBQ Boat"?! Surely not. I took picture but it's not very clear.
After helping out in Battersea last week, I wandered back along Cheyne Walk. The area has a fascinating history and diverse residents. How New Romantic artist and poet Gabriel Dante Rosetti coped with his menagerie, a kangaroo for one, here is beyond me. He was mourning death of his muse, Sarah Siddons.
Much simpler nowadays. A nice card?
On similar lines, I went to a comedy gig in remembrance of Jeremy Hardy. I'm sure he would have been very proud.
I leave you now. I have some course notes to go over and may go down Whitehall. Apparently, theres a re-enactment of the beheading of Charles the First happening today.
A Sunday in London. If I can find my oomph, it's here somewhere.
Wishing a bright and promising February to you all.
Nic