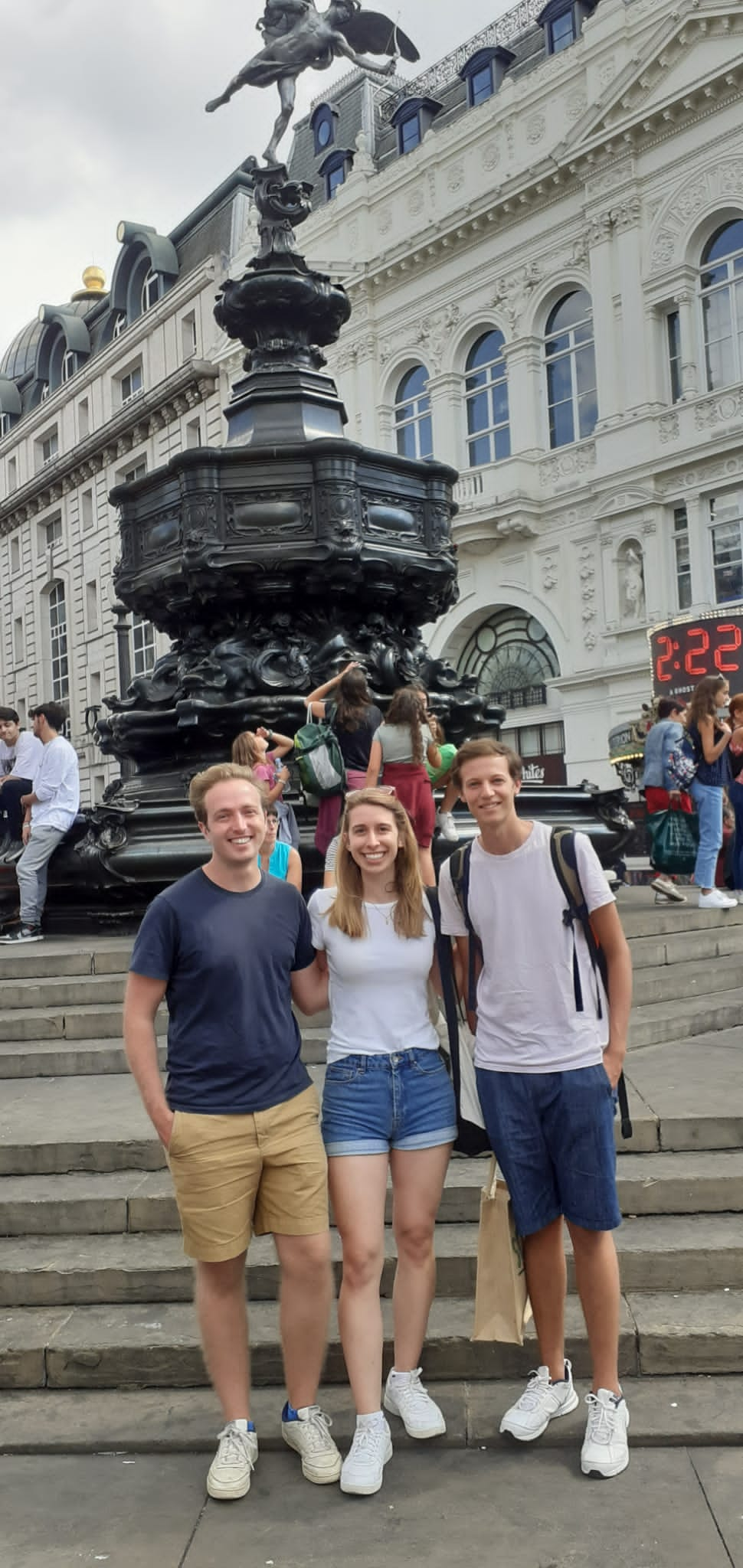 Unseen Tours – Letting Students Get a Real Introduction to London
Guest blog by Jack Saideman, Student at LSE and Summer Volunteer with Unseen Tours
Embarking on studying at a university in London offers a multitude of opportunities that are both exciting and challenging. For many, this involves moving to a metropolitan city that is overwhelming yet full of wonder and intrigue; there is a sense that there is so much to do, a lot to manage, and plenty of people and places to become accustomed to. Often, London can feel like a large and lonely place. Moreover, the scale and grandeur may be exciting, but central London can often fail to present the genuine nature, history, changes and social factors (both positive and negative) that truly reflect London in its fullest, flawed and most authentic self.
That is the London that a new student needs, in order to understand their new home.
The vibrant maze of streets in Soho embodies the contrast of fun and captivation at the surface of London, with historic and hidden tales of tragedy, danger, hedonism and transformation. The latter aspects that tell the real story of this area cannot be found when students often head to the contemporary pubs, bars, clubs and restaurants that occupy Greek, Frith and Dean – rather, it is the role of Unseen Tours, and the wonderfully witty and knowledgeable tour guide of the area called Nic, that provides students with the opportunity to learn more about the secret and the unknown of the fascinating area of Soho and St. Giles.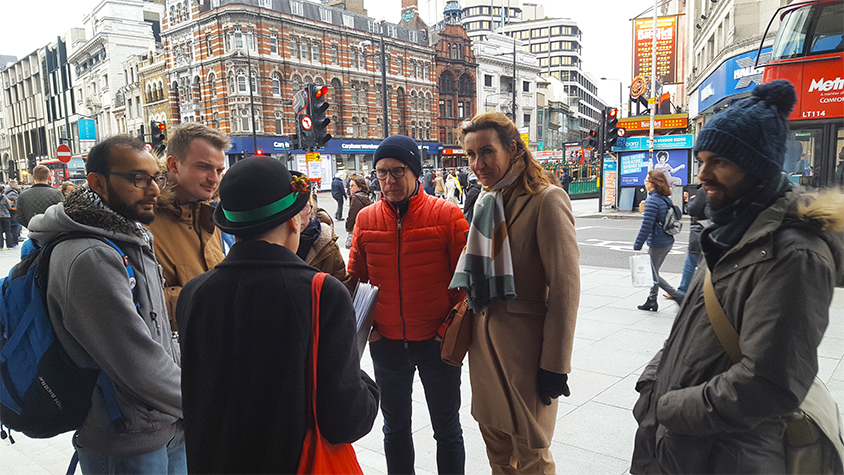 Crucially, Unseen Tours provides a unique and memorable opportunity for students to make a direct social impact, due to Unseen Tours economically empowering their tour guides, who have all experienced homelessness. Whilst London is exciting, it is so valuable to be conscious of systemic and worsening crises that Nic explains can even affect individuals when they think that everything will be fine.
Going on this Unseen Tour is an active way of helping those who deserve support, both economically and in terms of building skills and confidence. Furthermore, it enables conversations and inclusion whilst breaking stigmas about those who may have felt isolated and unsupported in the past. This includes discussions about Nic being someone whose homelessness was 'hidden', as well as spotting anti-homeless street infrastructure. The tours can inspire students to take more action in the social impact space, whilst simultaneously letting them understand more about the area that they are living, both in terms of fun facts and important issues that need addressing.
Nic's tour does not seek to cover up the tragic and unpretty stories that have occurred in the area, from her engaging tales that go back centuries, to more recent events. She includes amusing personal anecdotes and local tales, provides tips for places to go and see, and points out objects and buildings that students would usually scurry past, unaware of the mysterious and uplifting history at their feet. She offers a friendly and intricately catered journey from St. Giles Cathedral, through alleys that she calls a "portal" into Soho, and along the main streets to Piccadilly Circus. There are facts and insights that even locals and final-year students do not necessarily know about, and it is all crafted in a way that is open to discussions with visitors. Her tour talks about local famous figures (one of which she used to bump into in the shops!), and the origins and transitions of several buildings, as well as rumours and mysteries she herself tries to solve.
Nic offers students an exciting day out which might bring to life topics and themes discussed in lectures, but also tells London's genuine stories beyond the glamour, making studying here more intriguing and providing a greater desire to help those who need supporting and including in this big city that we all call home.