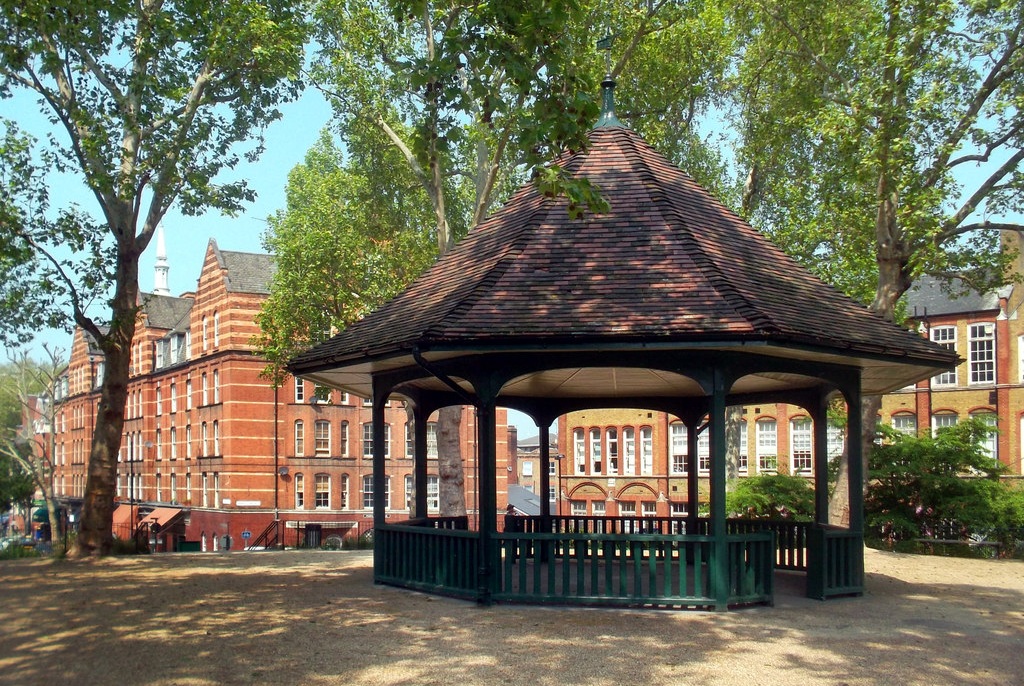 Shoreditch Secrets: Arnold Circus
"Here Comes Summer! (sung in my best Cliff Richard karaoke voice)"
Summer is on it's way (apparently) and the Met Office assures me that we're expecting another scorcher this week. That got me thinking about what lies ahead in the next few months, and about why people visit London for weekend breaks and such. The answer is right in front of my eyes, there's so much to do in this town. Apart from my beloved Brick Lane, where else do I visit in London?
Well, the obvious choices are Camden and Brixton, but where do people go if they want to get "off the beaten track"? Shoreditch is a very well known area now but there are still some places that are off the aforementioned "beaten track". For instance, there's an unusual little place called Arnold Circus, which is just behind Shoreditch Church. It features a raised old-fashioned bandstand and is in the middle of the first ever council built apartment complex (some say) in Europe. I only discovered that fact a couple of years ago having slept under the bandstand on numerous occasions when I was living on the street.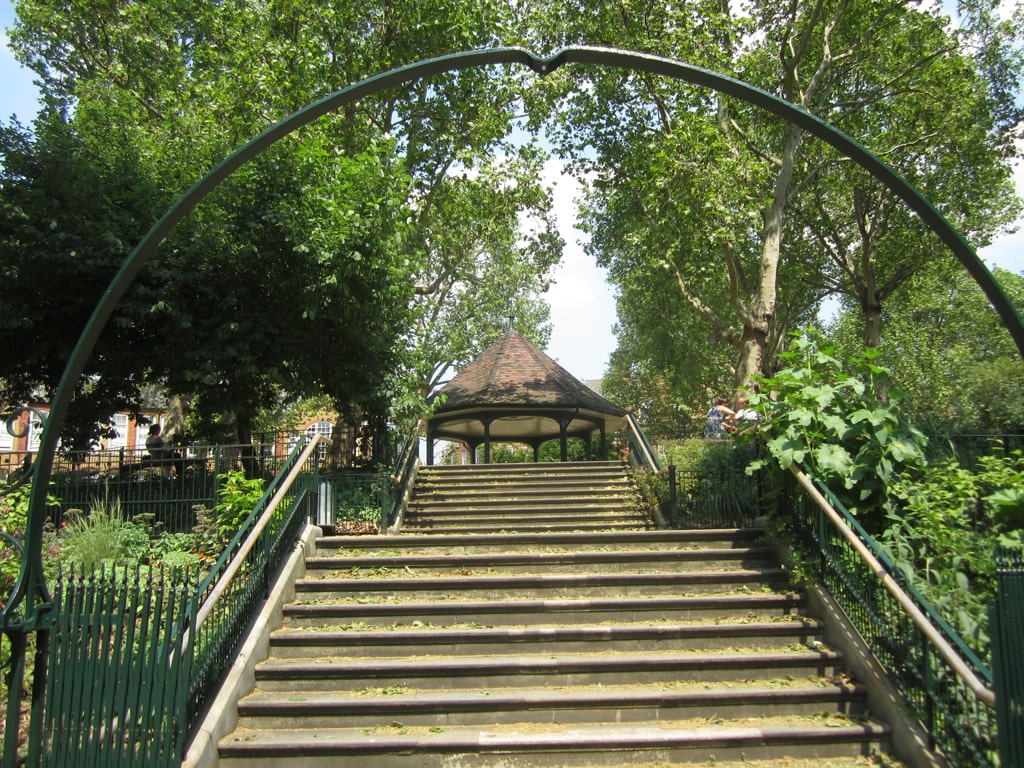 Where else is "off the beaten track" that's worth checking out? Well, for the last 5 years (although not for the past year for obvious reasons) I've had the pleasure of witnessing the "Full-Moon Fire Spin". This is where a bunch of 40 to 50 fire spinners and fire jugglers gather to entertain people and to meet each other to learn and practice. It takes place on the Friday nearest to the full-moon and is spectacular! Where it takes place is not exactly "off the beaten track" as it's on a beach on the Thames near the OXO building. They are accompanied by some of the best drummers I've ever met and can go on until early the next morning. Of course, it's not happening at the moment, but it's well worth looking at their Facebook page called "London Fire Spinners" for the latest news on when they will be starting again and for pictures and videos of previous fire-spins.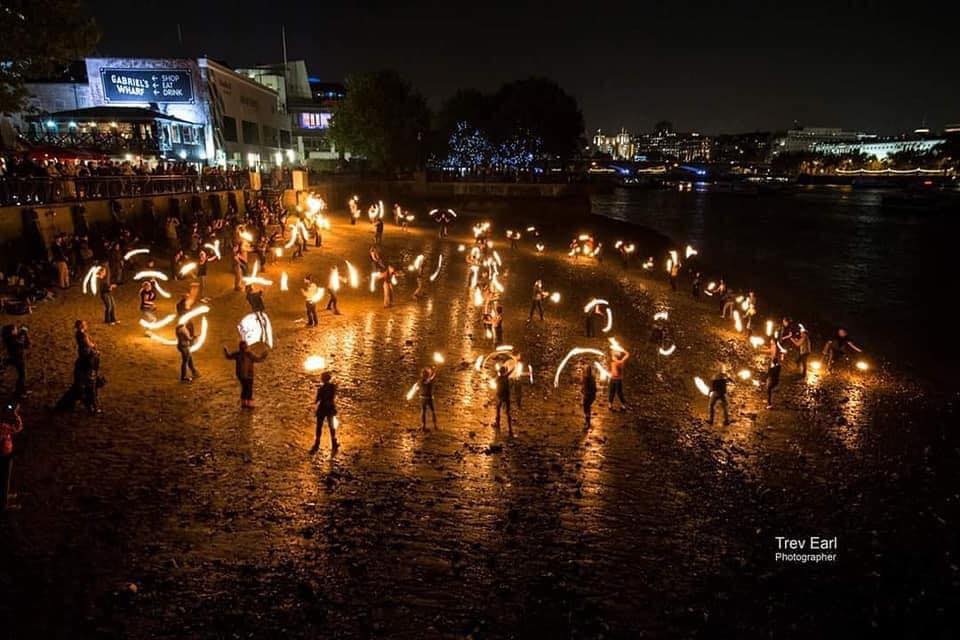 These are just 2 places that I know of that are "off the beaten track" and I'm always looking for more places that are magical and relatively unknown like the ones I've mentioned. I've never been inside the Millennium Dome or ridden on the London Eye, but one day I will. For now, I want the things that I've been happy doing and discovering to start again.
Unseen Tours? Of course, we are a major reason to come to London too! Find out interesting things about the city that has so much to offer, which we give from a unique point of view.
Thank you for reading and I hope to see you soon on my tour of Brick Lane.
Banner image: Credit Des Blenkinsopp: The Bandstand on Arnold Circus