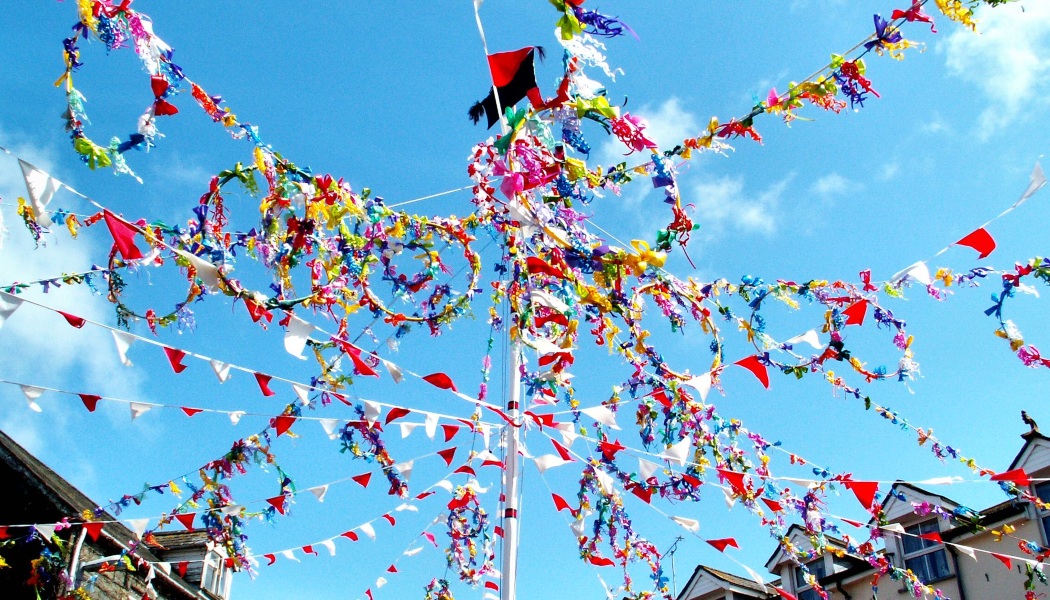 Unknown Facts About May Day
Welcome to Nic's May blog.
The scent of blossoms is in the air, especially following a shower, and as it and lockdown fade into the distance, it's great to see the streets and tube carriages slowly filling up, and life returning. Though I am wondering if home-working will take on an entirely new meaning. Will working from home become part of our lives now?
This month was May Day, a Pagan celebration which then became long regarded as Labour day, the Feast of "St Joseph the Worker". Back in 1517, it also became known as "Evil May Day" following a riot that took place against foreigners living in London. It was sparked by a couple of inflammatory and xenophobic public speakers holding forth in St Paul's churchyard about foreigners coming to London and taking their jobs. Merchants, bankers and local apprentices whipped into a frenzy of resentment that had been quietly growing, choosing the cover of May Day celebrations for mobs to hit the streets. Henry VIII was out of town and by the time he heard about it, the rioting had all but burnt itself out. As a result, at least 14 apprentices were put to death until Henry's then wife, Catherine of Aragon, stepped in.
The original maypole (used each Spring in a celebratory May Day festival) was kept in St Andrew's Undershaft in St Mary Axe but after the riots it was cut up and hidden under the eaves of local houses. I will talk more about this on my soon to be city-based walk!
You can now find a facsimile of the Maypole outside the Leadenhall Building in the city (see photo below).
Back to the present day.
Personally, as I had my 2nd vaccine last week, I feel I can make tentative plans to visit my family in the north – video calls are just not the same.
And a few things I'm grateful for (apart from Unseen Tours re-emerging!)
I'm back on the River Thames, monitoring erosion on the foreshore with Thames Discovery. I've been mud larking throughout lockdown, absorbing the sounds and feel of the river.
My resources are reopening their doors: London's libraries and London Metropolitan Archives.
Sauntering around markets and 'vintage' sales. I recommend IanVisits, amongst others, as a good, general, what's on guide.
Enough! I hear you cry….To the future!….
Sending warm wishes
I hope to meet some readers, at some point .
Farewell for now.
Stay curious,
Banner photo: Barry via Flickr