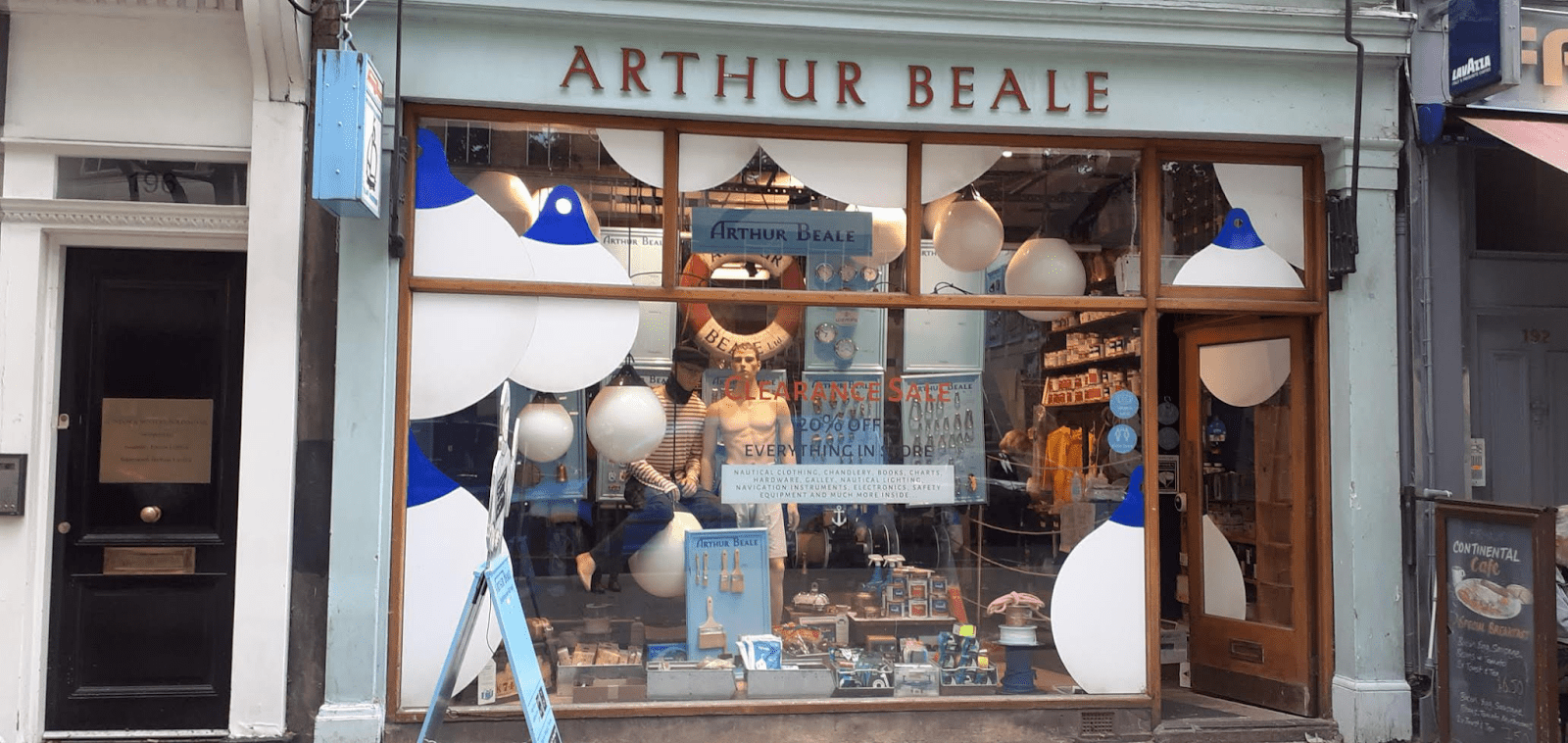 Unseen London: Two of Nic's Favourite Places
Hello Everyone,
In this blog I would like to mention two of my many favourite places. Though changed or changing, the spirit I feel, and hope, will remain.
First, I recently found out that the Arthur Beale yacht chandler on Shaftesbury Avenue has now closed.
Beale moved to Shaftesbury Avenue in 1843, beginning by the Fleet River. They made and sold rope mainly, the flax being grown in the surrounding fields and used for all things nautical, then also to the Alpine Club mountaineers, and more recently as a yacht chandler.
This continued, 500 years of trade, until closing on 24th June 2021. High rents and Covid took their toll. I called in and said goodbye. I have bought storm lanterns from them, less for mountain climbing or sailing, more for my balcony and the odd overnight camping trip. Plus I love the scent of paraffin, and petrol. I know, pollutants! I can't help it.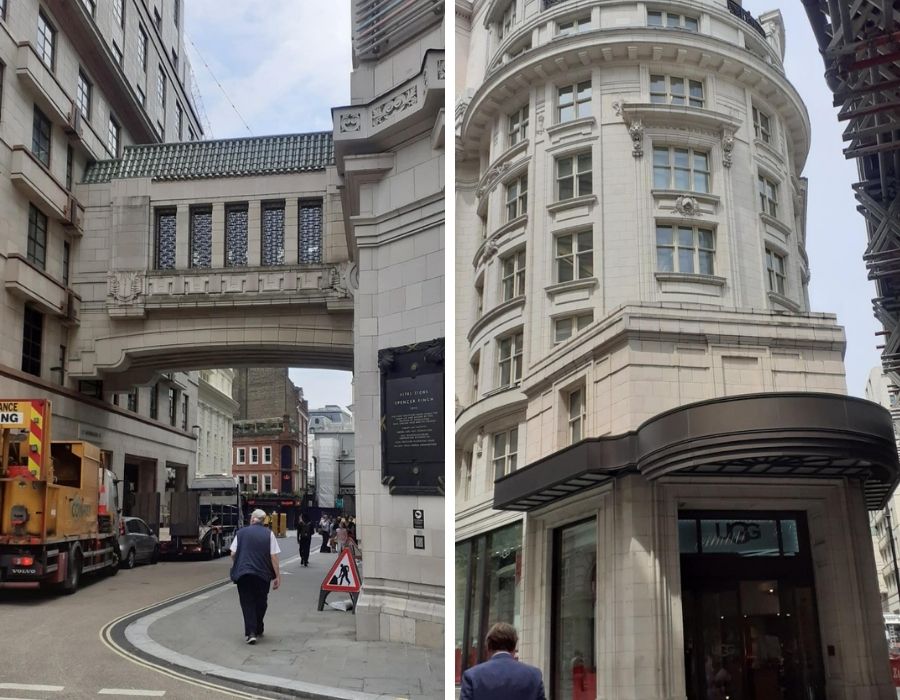 Second, a building now known as AirW1 on Sherwood Street, tucked away slightly behind Piccadilly. Art deco style, it is now mixed retail (Ugg boots, office, and residential space). However, this building was formerly Regent Palace Hotel, a place with a few stories to tell!
The hotel closed in 2006, but not before I managed to have a walk around inside. Opening in 1915, it proved very popular, despite having no ensuite rooms. All bathrooms and loos/toilets were communal. During WW2 and the 1940s, it became popular with Canadian airmen, and also known as the Canadian Riding School, which may give a clue as to its other uses…
It continued throughout this period as a hotel and because of its central location and easy access bathrooms, it was also popular with sex workers and the 'dilly boys (young boys/men who hung around the Piccadilly 'meat rack' as it was known). This was a furtive and potentially dangerous trade especially as homosexuality was illegal until 1967, when it was legalised in England for over age 21. Some are still in denial in 2021.
For whatever reason the Regent Palace was not upgraded, closing, as said, in 2006. Earlier that year I walked in and roamed the floors, from top, down, and I didn't see or hear a soul. I walked down long silent corridors, doors firmly shut, and I could barely hear my own feet fall on the carpet. I have to say, the experience made the hairs on the back of my head stand on end, literally. I was very happy to hear sounds of life as I hit the ground floor. That same feeling came back to me just writing this!
Remember to look up, people, wherever you are. The walkway across the street led to hotel staff rooms and the laundry.
Imagine.
Hotels see it all, life, death. and everything in between.
I shall sign off, for now. I will be keeping an eye on building developers, covid based developments and am hoping to make a family visit north soon. Life!
Wishing everyone good health, stay curious.
Warm wishes,